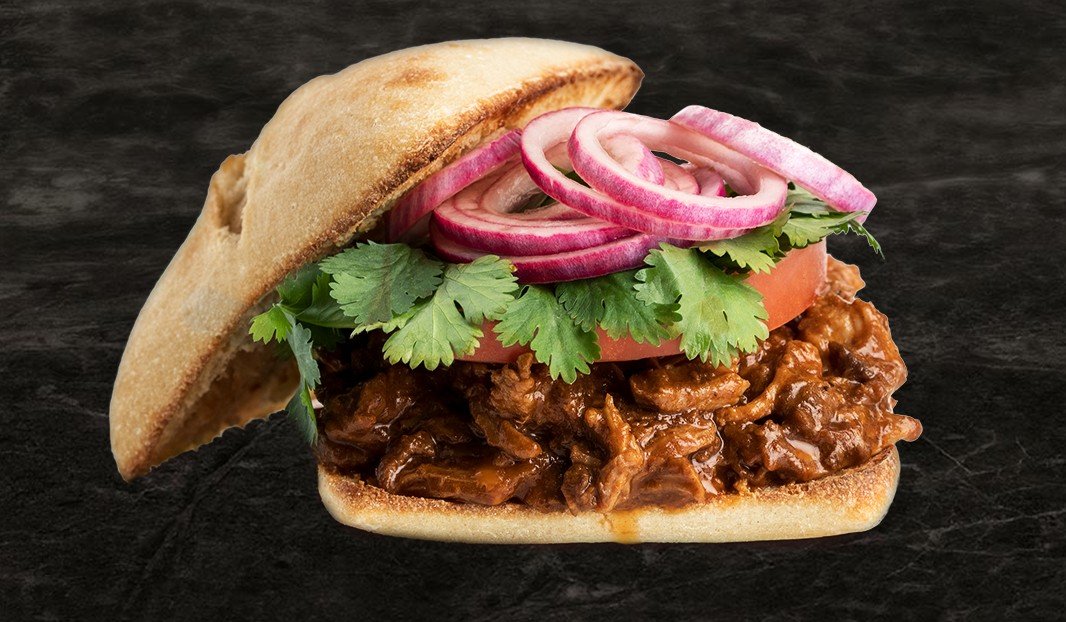 ---
---
preparation time
00:20 20min
---
---
---
ingredients
1 package pulled pork
½ can chipotle peppers in adobo sauce
½ red onion, cut into thin slices
2 tbsp. (30 ml) red wine vinegar
4 Bolillo breads or ciabatta squares
2 tomatoes, sliced
Fresh cilantro, to taste
Butter, for cooking
Salt
instructions
Warm up the pulled pork as indicated on the package, then, using 2 forks, pull the meat into strands. Return the pork to the sauce and mix well.
Finely chop the chipotle peppers in adobo sauce and incorporate into the pulled pork.
Place the onion slices in a stainless steel or glass bowl and add salt and the vinegar. Mix well and let stand 10 minutes.
Butter the insides of the bread, heat a cast iron pan over high heat and toast the breads. Remove from heat and set aside.
Top the bread with the chipotle pulled pork, tomatoes and cilantro.
Drain the marinated onion slices and add them to the sandwiches, close and serve immediately.
---