Pork roast with fine herbs in the pressure cooker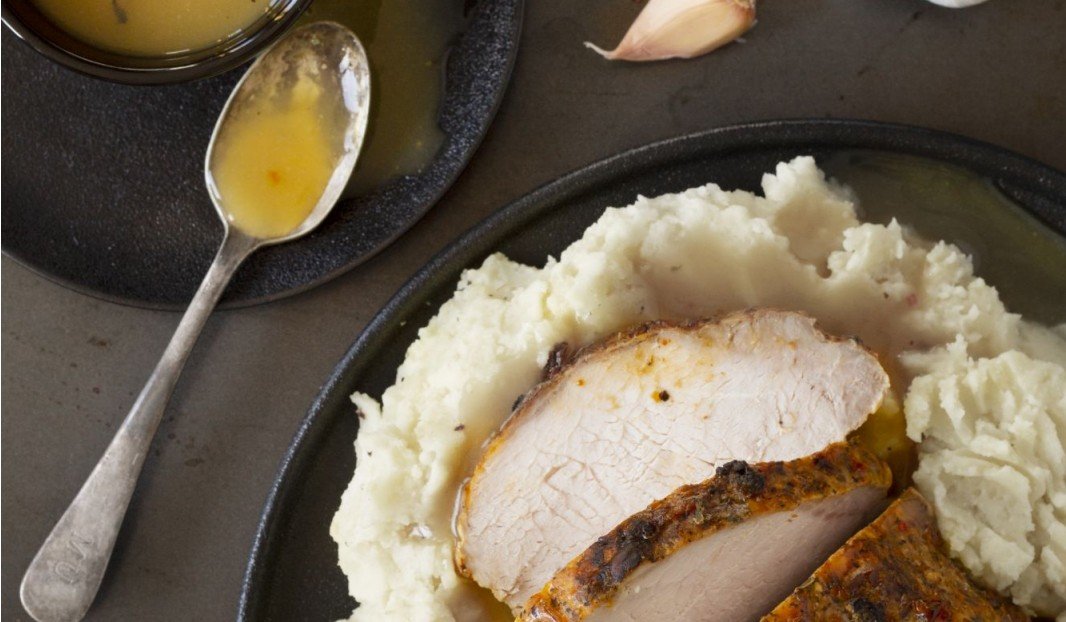 ---
---
preparation time
00:05 5min
---
---
---
---
The most flavourful roast pork around. Pssst! Use leftovers in sandwiches!
ingredients
1.25 kg Olymel pork loin
2 tbsp Italian seasoning
1 tsp paprika
2 cloves garlic, quartered
250 ml chicken stock
2 tbsp cornstarch
Salt and pepper
instructions
On the pressure cooker, select "sear" and let it preheat a few minutes.
Meanwhile, prick the fattiest part of the pork loin and insert pieces of garlic. Season each slice with salt and pepper.
Brown the pork loin on every side for a few minutes. Remove the pork loin and rub with the spice mix (Italian seasoning and paprika).
Pour the stock into the pressure cooker pot. Place the seasoned pork loin in the pressure cooker basket and place the basket in the pot.
Assemble the pressure cover, ensuring the valve is set to "seal". Select "pressure cooking" on high. Set the cooking time for 16 minutes.
When pressure cooking is done, quickly release the pressure with the "vent" valve.
Once the cooker is depressurized, remove the pressure cooker cover and replace it with the crispy cooking cover. Select the "roast" function and set the temperature to 375 °F (190 °C) for 16 minutes.
Remove the pork and place it on a serving platter. Cover with aluminium foil, and leave the juices in the pressure cooker.
Bring the juices to a boil, setting the pressure cooker to "sauté". In a small bowl, combine the cornstarch with a little cold water. Add the cooking juices and stir until thickened.
Slice the pork and serve it with the sauce.
Suggestion
Serve pork loin roast with mashed potatoes and steamed green vegetables (asparagus, beans, etc.).
---