PORK MEDALLIONS WITH OYSTER MUSHROOMS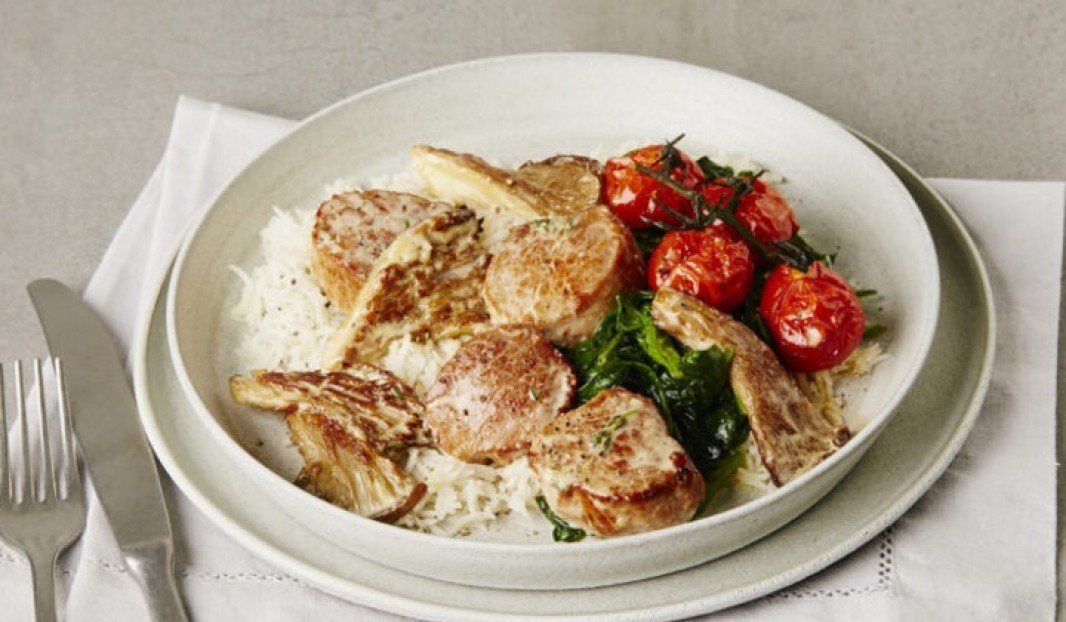 ---
---
preparation time
00:15 15min
---
---
---
ingredients
2 Quebec pork tenderloins, sliced 2 cm (3/4 in.) thick and of 225 g (8 oz) each
2 tbsp. 30 ml butter
16 oyster mushrooms
1/2 cup 125 ml Pineau des Charentes
1 tbsp. 15 ml fresh thyme leaves
1/2 cup 125 ml 35% cream
2 green onions, chopped
Salt and freshly ground pepper, to taste
instructions
Melt half the butter in a large non-stick skillet over medium-high heat and brown half the medallions, 1 minute per side. Season with salt and pepper. Set aside on a plate. Repeat process with remaining butter and medallions. Set aside.
In the same skillet, sauté oyster mushrooms for 4 to 5 minutes over high heat. Set aside on a plate.
In the same skillet, bring Pineau des Charentes and thyme to a boil over medium-high heat. Allow to reduce for 2 to 3 minutes. Stir in cream and bring to a boil. Simmer until sauce thickens.
Return pork and mushrooms to skillet and add green onions. Heat for approximately 1 minute. Season to taste. Serve over rice with roasted cherry tomatoes or the vegetable of your choice on the side.
---