Mock Chicken Ricotta and Green Olive Toast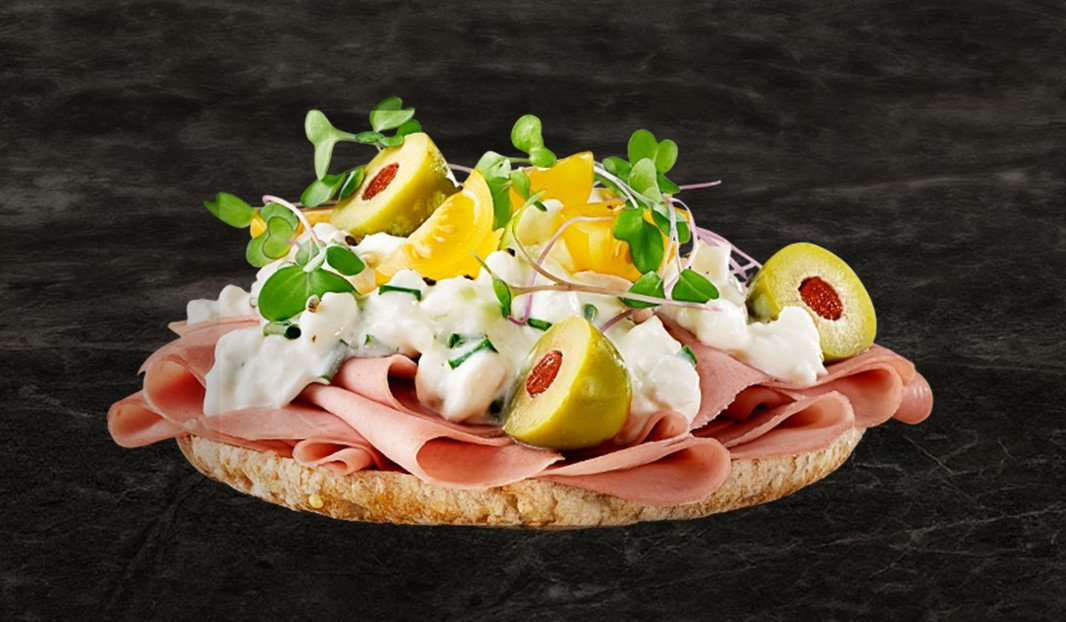 ---
---
preparation time
00:15 15min
---
---
---
ingredients
150 g mock chicken, thinly sliced
1 round loaf of multi-grain bread
½ cup (125 ml) ricotta cheese
1 tbsp. (15 ml) chopped chives
5-6 pimento-stuffed green olives, cut in 2
5 yellow cherry tomatoes, quartered
Micro-sprouts, to taste
Pepper
instructions
Separate the round bread loaf in 2 and place the halves side by side on a work surface.
Fold the slices of mock chicken and arrange on the breads.
Mix the cottage cheese with the chives, add pepper and spread each open faced bread with the mixture.
Sprinkle with olives, tomato quarters and micro-sprouts, add pepper and serve immediately.
---