Bruschetta, Olive and Feta Stuffed Pork Fillet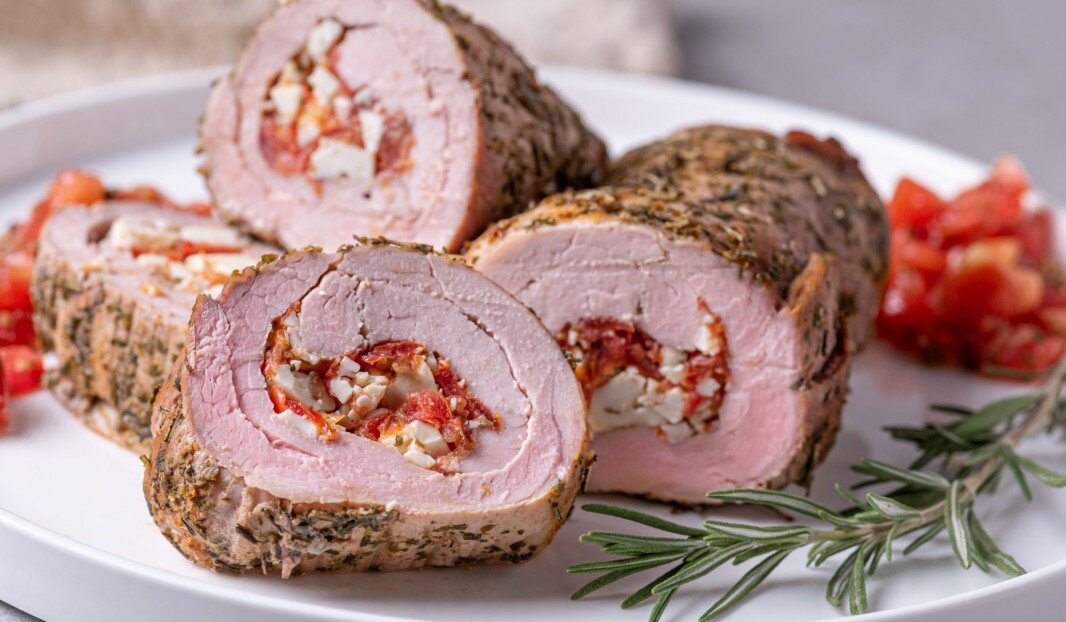 ---
---
preparation time
00:25 25min
---
---
---
---
Created by "le_foodie_mtl"
ingredients
2 Olymel pork fillets
1 cup bruschetta mix
200 g feta cheese, cut into small pieces or crumbled
¼ cup black or green olives, pitted and sliced* optional
1 tsp. olive oil
Butcher's twine
1/3 tsp. dried oregano
1/3 tsp. dried parsley
1/3 tsp dried rosemary
Salt to taste
instructions
Preheat oven to 375°F.
Place a strainer over a bowl and strain out excess liquid in the bruschetta mix.
Cut pork fillets in two lengthwise along the centre line without cutting all the way through. Open up the butterflied fillet.
Using a meat tenderizer, pound the fillets to flatten.
Spread bruschetta on both fillets.
Top with feta and olives.
Roll up the fillets and secure the roll using butcher's twine.
Sprinkle the pork roll with the dried herbs and salt. Coat well.
In a pan over medium high heat add olive oil and brown the roll on all sides for a few minutes.
On a baking sheet, roast the pork roll for about 45 minutes or until internal temperature of the meat reaches 145°F.
Remove from oven and let stand a few minutes. Serve.
---