Pork, Cream Cheese and Bruschetta Bites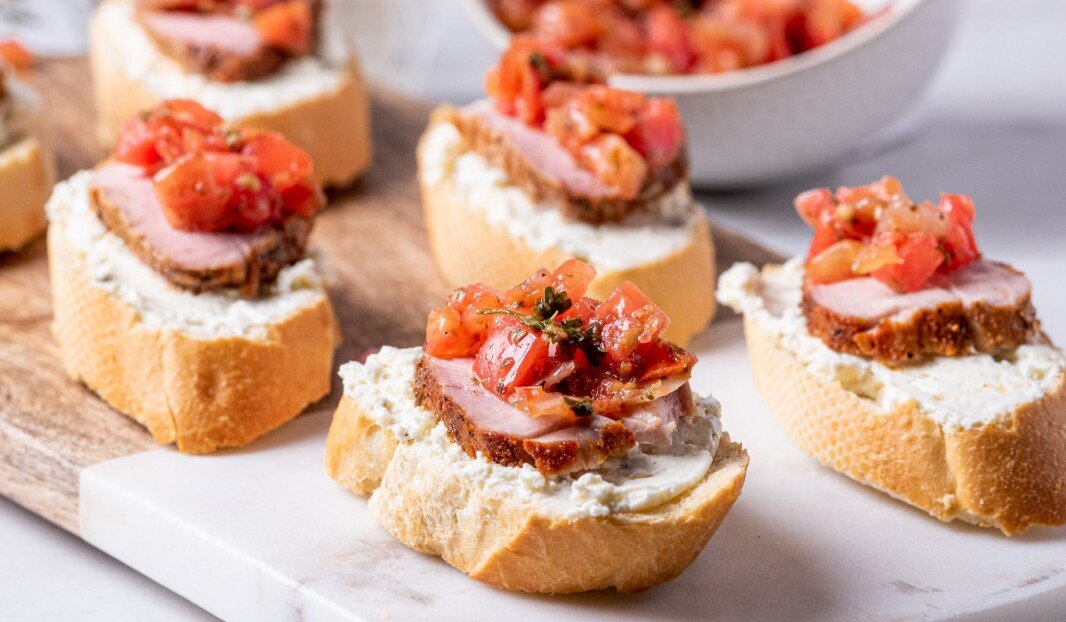 ---
---
preparation time
00:15 15min
---
---
---
---
Created by "le_foodie_mtl"
ingredients
1 Olymel pork fillet
1 tbsp. pork spices, your choice
227 g whipped cream cheese with chives
½ cup store-bought bruschetta
1 French bread, cut into thin slices
1 tsp. olive oil
instructions
Preheat oven to 375°F.
Spread out bread slices on a cookie sheet.
Bake about 10 minutes.
Meanwhile, coat the fillet with the spices.
In a pan over medium high heat, add the olive oil.
When hot, brown the pork fillet on all sides and set aside.
On a grate over a baking sheet, place the pork fillet and roast for about 45 minutes or until internal temperature of the meat reaches 145°F.
Remove from oven and let rest a few minutes.
Cut the meat into thin slices.
Spread each bread slice with the cream cheese and top with a slice of pork.
Garnish with a bit of bruschetta.
---