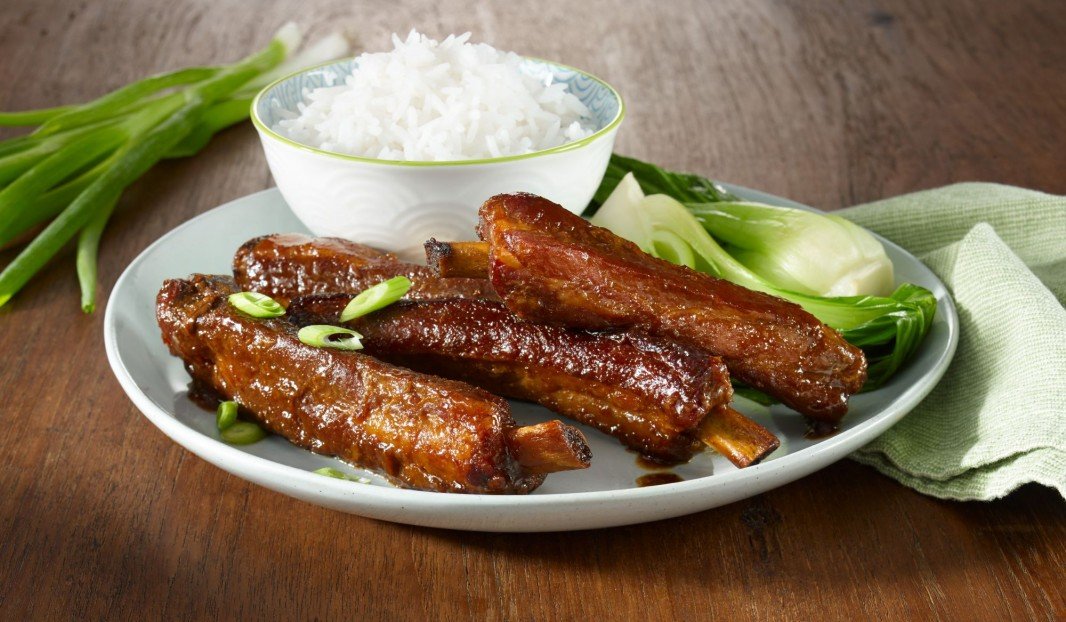 ---
---
preparation time
00:20 20min
---
Cooking time
00:240 240min
---
---
ingredients
1.4 kg Olymel St. Louis style pork ribs
125 (1/2 cup ) chicken stock
125 ml (1/2 cup) Hoisin sauce
125 ml (1/2 cup) honey
45 ml (3 tbsp.) soy sauce
45 ml (3 tbsp.) fresh ginger, peeled and minced
6 large cloves garlic, minced
7 ml (1. tsp.) Sambal Oelek or Sriracha
instructions
Cut ribs into individual serving size pieces. Place in slow cooker.
In a food processor combine the stock, ginger, garlic, Hoisin sauce, honey, soy sauce, Sambal Oelek and water. Pulse until sauce reaches a smooth consistency.
Pour the mixture over the ribs to coat.
Cook on low for 8 hours or on high for 4 hours. The meat should be tender but remain attached to the bones.
Transfer ribs to a baking sheet covered in parchment paper.
Strain the slow cooker cooking juices and pour into a pot. Skim off fat.
Boil until liquid reaches a smooth, syrupy consistency, about 5 to 6 minutes.
Turn oven to broil. Brush ribs with sauce and grill to caramelize, about 5 minutes. Turn once or twice while grilling.
Remove from oven, drizzle over remaining sauce and garnish with sliced green onion.
---