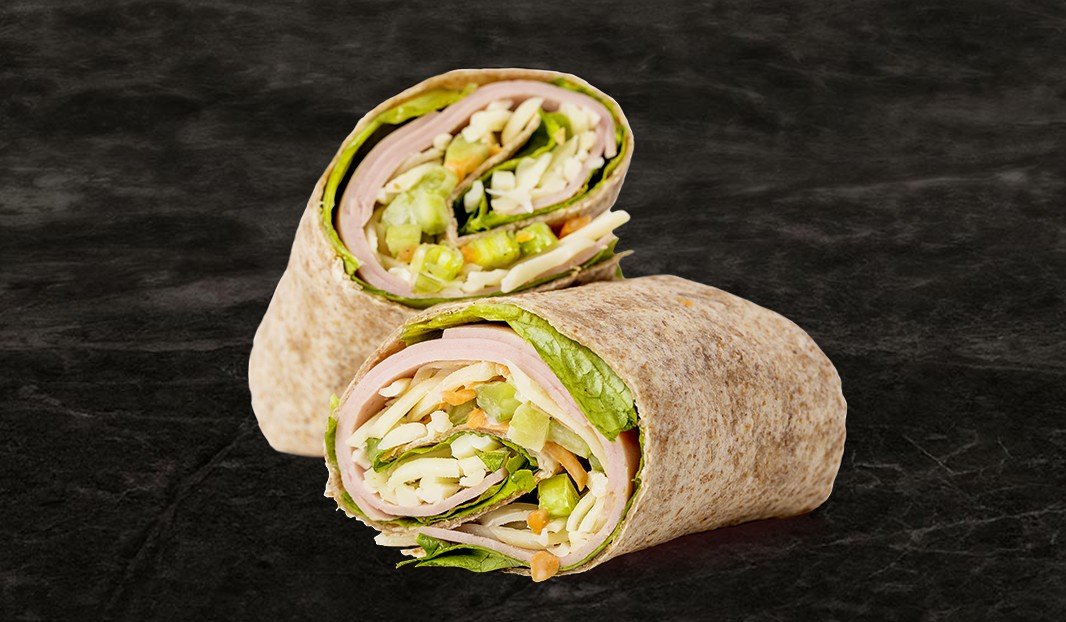 ---
---
preparation time
00:15 15min
---
---
---
ingredients
300 g mock chicken, sliced
2 carrots, sliced
1 celery stalk, diced
½ cup (125 ml) grated cheddar
1 green onion, cut into rings
½ cup (125 ml) Ranch dressing
4 corn tortillas
4 leaves curly lettuce
instructions
Place the grated carrots, celery dice, Cheddar cheese and onion in a bowl, add the Ranch dressing and mix well.
Place the tortillas on a work surface and arrange the lettuce leaves then the mock chicken slices on top.
Place one quarter of the vegetable-Ranch dressing mixture in the centre of each tortilla and roll up taking care to tuck in one of the ends.
Roll up each wrap individually in wax paper and keep cold in a cooler.
---