Chicken Fillet and Tarator Sauce Stuffed Pitas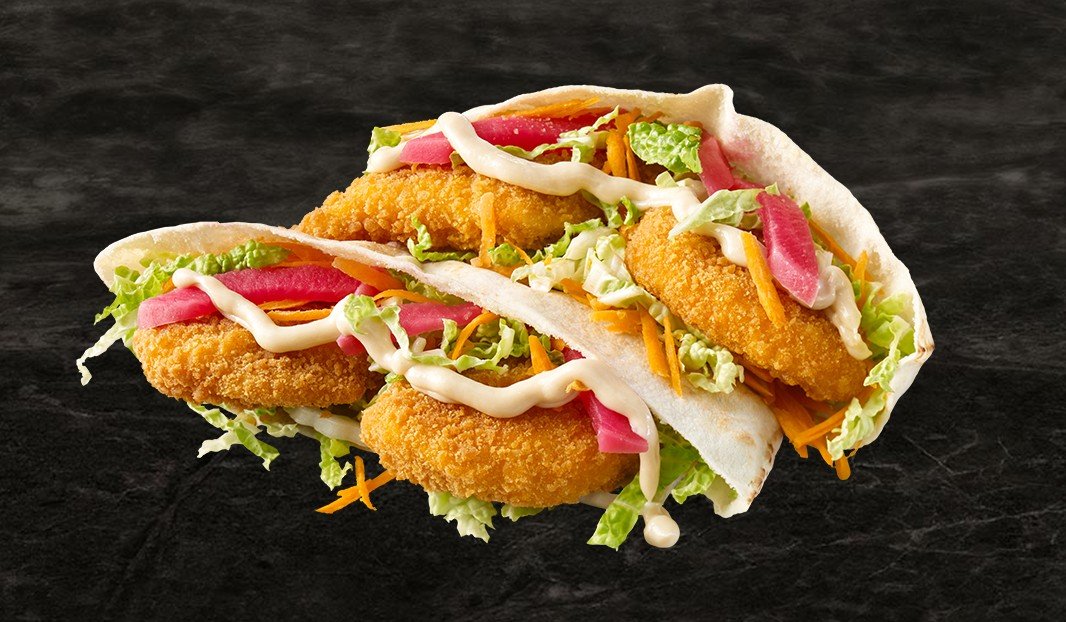 ---
---
preparation time
00:20 20min
---
---
---
ingredients
4 chicken fillets
3 cloves garlic, pressed
2 lemons, for juice
½ cup (125 ml) tahini (sesame butter)
Water as needed
2 cups (500 ml) grated cabbage
1 cup (250 ml) grated carrot
2 pita breads
8 sticks pickled turnip
Salt and pepper
instructions
Cook chicken fillets as indicated on the package.
Place the garlic, lemon juice and tahini in a bowl and mix until evenly textured.
Pour in a thin stream of water beating constantly until mixture is creamy. Add salt and pepper and mix in well. Set aside.
Mix together the grated cabbage and carrot, moisten with 2 spoons of tarator dressing and toss to coat.
Heat pitas quickly in a hot pan over medium heat.
Cut off one third of each pita and open them up to make large pockets.
Stuff the pockets with the cabbage-carrot mixture, pickled turnips and breaded chicken breasts and drizzle over tarator sauce generously.
Serve immediately.
---