St-Louis BBQ beer ribs in the pressure cooker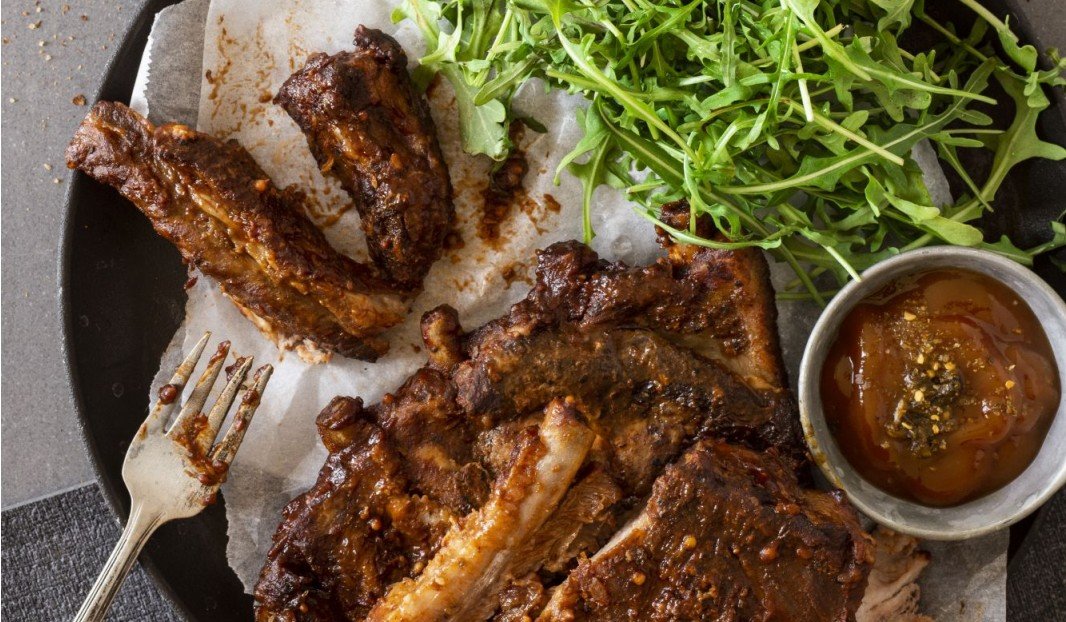 ---
---
preparation time
00:05 5min
---
---
---
---
This ribs recipe will definitely earn you points. This is the opportunity you've been waiting for to get your hands dirty and hit a home run with your guests!
ingredients
1 rack of pork side ribs, Olymel St-Louis cut, cut in three
100 ml BBQ spices
250 ml beer (or chicken stock)
500 ml BBQ sauce
instructions
Coat both sides of ribs with BBQ spices. Cover and place in the fridge for 8 to 12 hours.
Pour the beer into the pressure cooker pot. Place the marinated ribs in the pressure cooker basket and place the basket in the pot.
Assemble the pressure cover, ensuring the valve is set to "seal ." Select "pressure cooking" on high. Set the cooking time for 20 minutes.
When pressure cooking is done, quickly release the pressure with the "vent" valve.
Remove the pressure cover and coat ribs with BBQ sauce. Close pressure cooker with the crispy cooking cover. Select the "roast" function and set the temperature to 400 °F (204 °C) for 15 minutes.
Turn halfway through cooking time and coat with BBQ sauce.
Serve immediately.
Suggestion
Serve with homemade fries or a small green salad for a healthier option.
---