Olive Chicken Bruschetta Rolls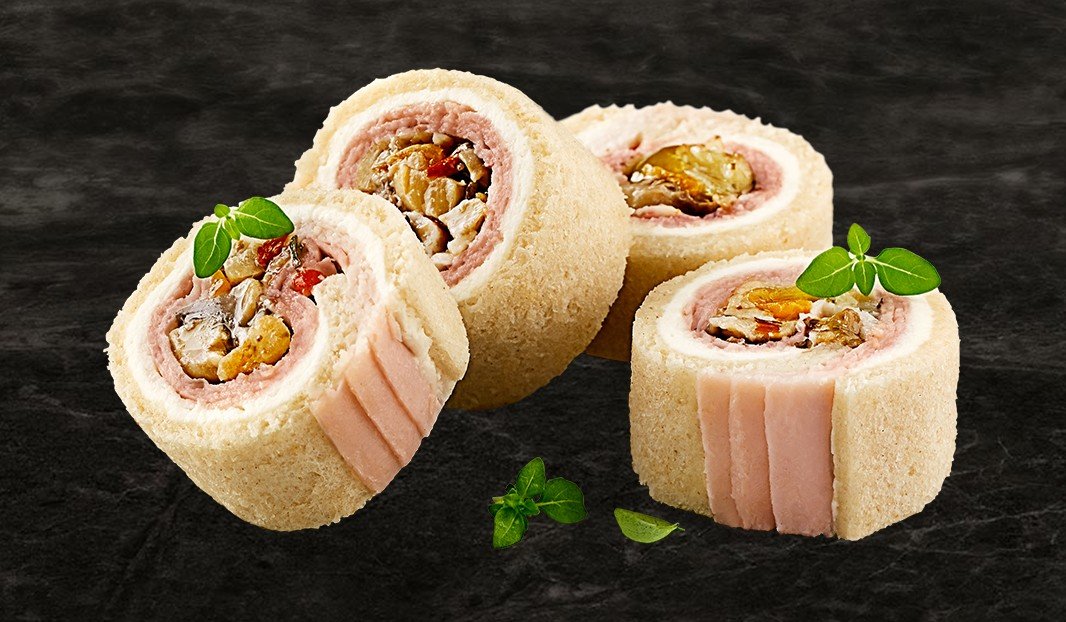 ---
---
preparation time
00:20 20min
---
---
---
ingredients
10 slices Smart and Natural shaved chicken breast
4 slices white bread
½ cup (125 ml) olive bruschetta
¼ cup (60 ml) cream cheese
instructions
Place the bread slices on a work surface and remove the crusts.
Using a rolling pin, roll each slice to about ¼ in. (7 mm) thick.
Spread the bread with the cream cheese and place 2 slices of Smart and Natural shaved chicken breast on each slice.
Place the bruschetta in a small sausage shape along the bottom of each slice of bread and roll up tightly.
Wrap each roll in cling wrap and let rest 15 minutes in the fridge.
When ready to serve, cut each roll into 5 rounds and serve immediately.
---