Black Forest ham and cheddar cheese scones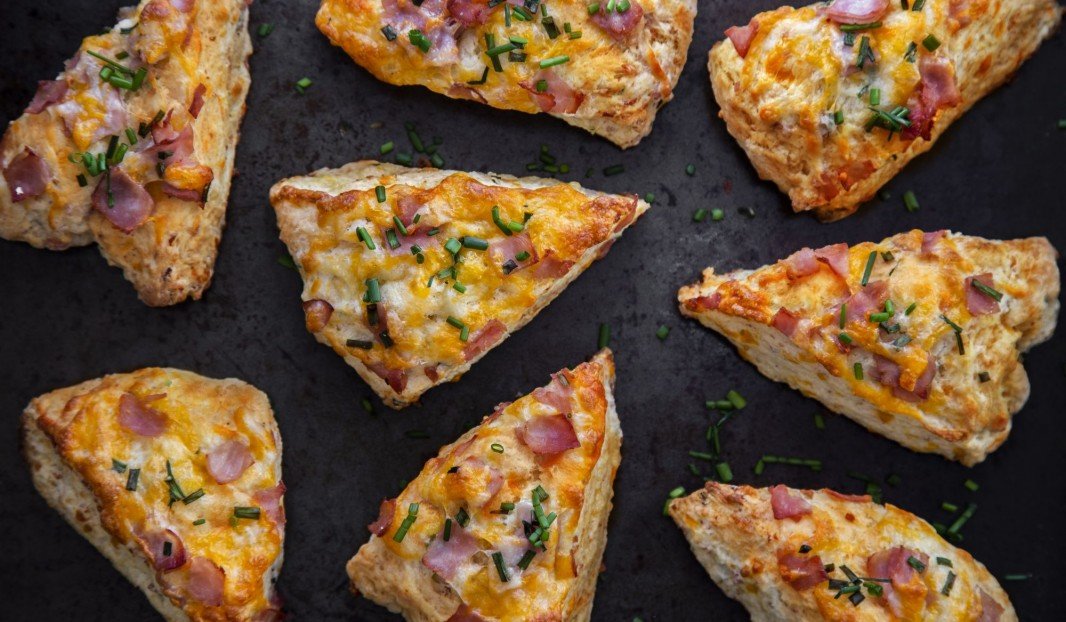 ---
---
preparation time
00:20 20min
---
---
---
---
When you add protein like delicious Black Forest ham, scones become a snack that disappears fast. This is the ideal scone recipe for anyone who loves deli meats.
ingredients
150 g of shaved black forest smoked ham smart and natural
2 cups of all-purpose flour
1 tablespoon of baking powder
1 pinch of salt
1 tablespoon of sugar
1/2 cup of unsalted butter
3/4 cup of milk
1 egg
1 cup of grated cheddar cheese
A few sprigs of chives, chopped
instructions
Heat the oven to 425°F.
In a large bowl, mix the dry ingredients (flour, baking powder, salt and sugar).
Add the butter to the dry ingredients and mix until you have a uniform and firm dough.
In a cup, beat the egg and milk until they are thoroughly combined.
Add the egg and milk mixture to the dry ingredients and then add ¾ of each of the Black Forest smoked ham, grated cheddar cheese and chopped chives. Mix well.
Turn the dough out onto a lightly floured smooth surface and knead until you have a flattened round that is approximately 8 inches wide and 1 inch thick.
Sprinkle the Black Forest ham and the remaining grated cheese and chopped chives on the top of the dough.
Cut the dough into 8 triangles.
Cover a baking sheet with parchment paper. Place the scones on the sheet and bake for 18 to 20 minutes.
These scones are best eaten fresh from the oven or within two or three days.
---