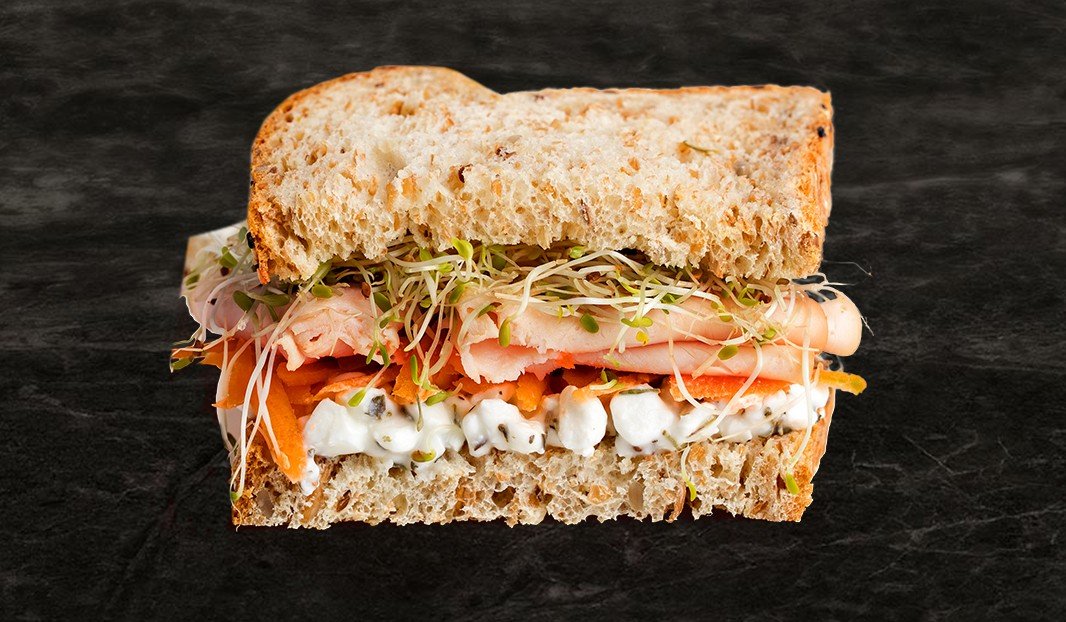 ---
---
preparation time
00:10 10min
---
---
---
ingredients
4 slices of smart and natural shaved cooked turkey breast
1 ½ tbsp. (22.5 ml) Dijon mustard
½ cup (125 ml) 0% cottage cheese
1 tsp. (5 ml) lemon juice
1 tsp. (5 ml) herbes de Provence
1 carrot, grated
1 cup (250 ml) alfalfa sprouts
4 sprouted-wheat bread slices
Pepper
instructions
Place the cottage cheese in a bowl, add the herbes de Provence and lemon juice, add pepper and mix well.
Spread 2 of the bread slices with the herbed cheese and sprinkle over with grated carrot.
Fold the slices of smoked turkey breast in two and place on top of the carrots.
Garnish with the alfalfa sprouts, close the sandwiches and wrap them individually in zip-lock bags.
---