Pulled Pork Shoulder with Beer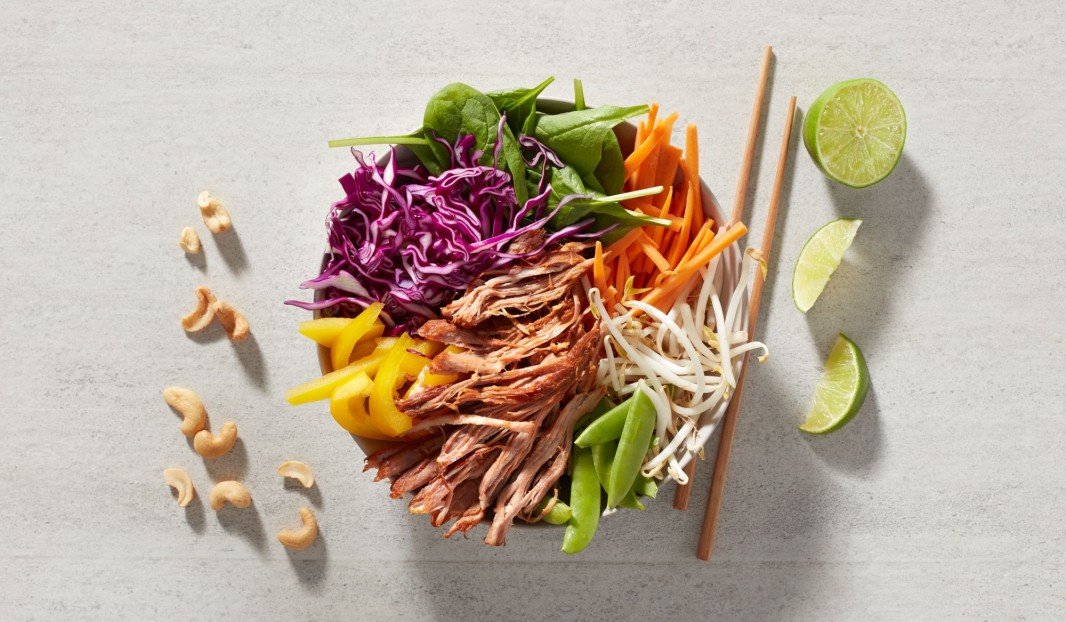 ---
---
preparation time
00:15 15min
---
Cooking time
00:210 210min
---
---
ingredients
1 Olymel pork shoulder - 2.2 kg
2 onions, chopped
2 large apples cored and cut into pieces
250 ml strong beer
156 ml (1 can) tomato paste
125 ml (½ cup) apple cider vinegar
125 ml (½ cup) brown sugar
30 ml (2 tbsp.) Dijon mustard
30 ml (2 tbsp.) prepared mustard
15 ml (1 tbsp.) chili powder
15 ml (1 tbsp.) paprika
Tabasco or sriracha sauce to taste
Salt and pepper to taste
instructions
Preheat oven to 180°C (350°F). Place grate in centre of oven.
Place onions and apples in a Dutch oven (or a roasting pan).
Place pork shoulder in the Dutch oven.
In a bowl combine the tomato paste, brown sugar, cider vinegar, beer, chili powder and hot sauce. Pepper generously and add a pinch of salt.
Pour half of the mixture over the pork. With your hands, coat the meat. Turn meat over and pour on remaining mixture.
Cover and roast in the oven for 3 to 3½ hours or until meat can be pulled apart easily with a fork. Let cool. Using two forks, pull the pork. Remove the fat.
Use the pulled pork in your favourite recipes.
---