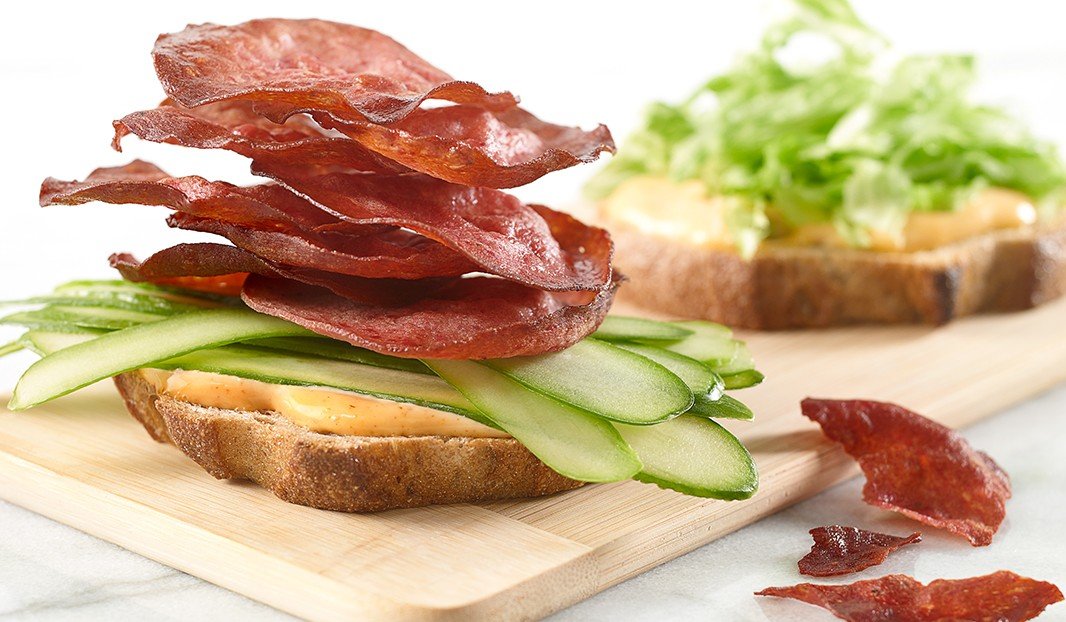 ---
---
preparation time
00:10 10min
---
---
---
ingredients
8-10 slices salami
½ Lebanese cucumber
2 slices rye bread, toasted
¼ cup (60 ml) sriracha mayonnaise, or to taste
1 leaf iceberg lettuce, shredded
instructions
Preheat oven to 350°F (180°C).
Line a baking sheet with parchment paper.
Place salami slices side by side on the sheet and bake 10 to 12 minutes or until salami slices are uniformly dry. Remove from oven and place on a double thickness of paper towels to drain.
Cut the cucumber lengthwise into strips.
Spread the 2 slices of bread with sriracha mayonnaise and place the shredded lettuce on one side and the cucumber strips on the other.
Pile the salami chips on the cucumber strips and close the two sides. Serve immediately.
---