Mini Montréal sandwiches with pickles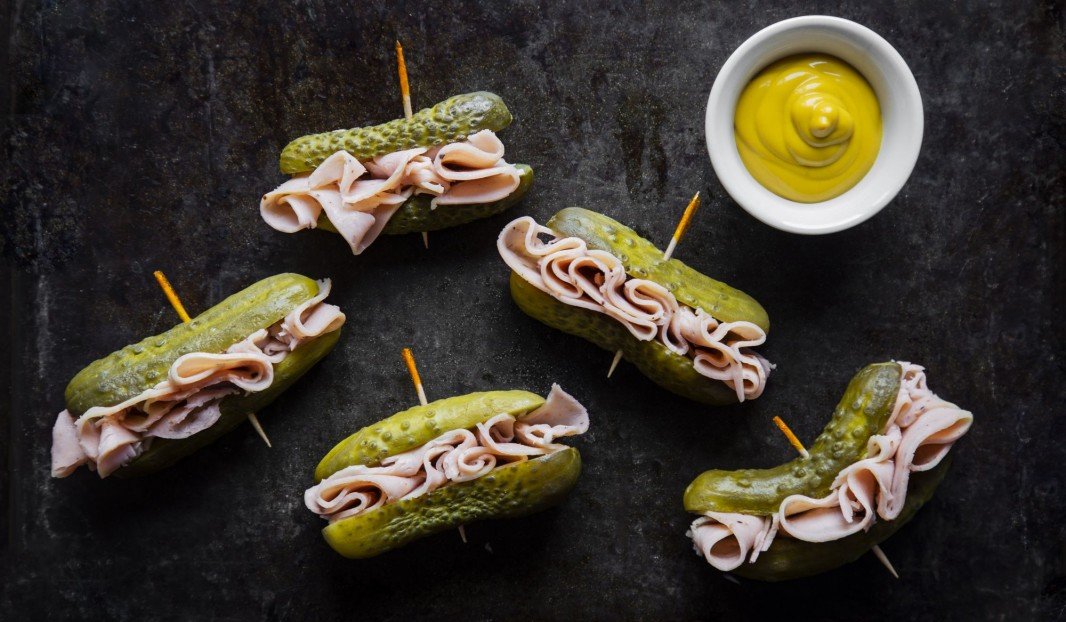 ---
---
preparation time
00:07 7min
---
---
---
---
This Olymel twist on a traditional Québec recipe is inspired by Montréal smoked meat sandwiches. Everyone who loves pickles and deli meats is sure to ask for seconds!
ingredients
1 pack of Olymel smoked meat style turkey breast (175 g)
12 store-bought pickles (garlic or dill)
Mustard
instructions
Cut the pickles in two, lengthwise.
Place slices of smoked meat style turkey breast between two pickle halves. Feel free to use toothpicks to hold the mini sandwiches together.
Dip in mustard and enjoy!
---