Spiced pork loin medallions with cranberries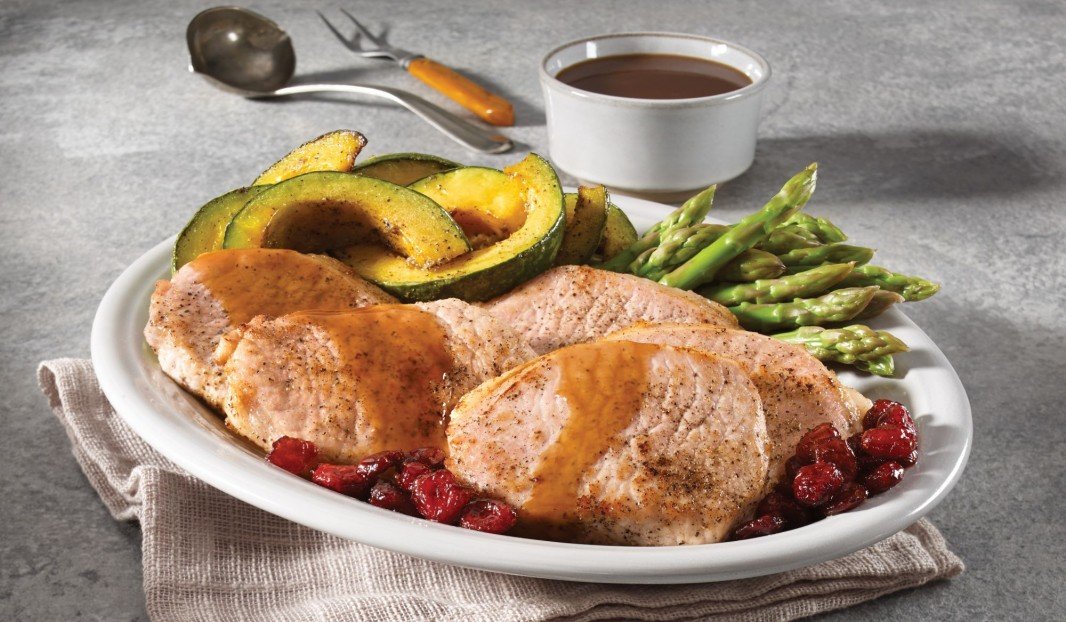 ---
---
preparation time
00:12 12min
00:15 15min
00:15 15min
---
Cooking time
00:20 20min
00:20 20min
00:20 20min
---
---
---
Cranberries and spices make these medallions of pork special. The perfect way to show Mom you've finally learned how to cook!
ingredients
1 kg Olymel pork loin
15 ml canola oil
275 ml store-bought demi-glace sauce
150 g cranberry preserves
75 ml maple syrup
1 teaspoon cinnamon
½ teaspoon ground cloves
½ teaspoon ground nutmeg
½ teaspoon ground ginger
salt and fresh ground pepper to taste
instructions
Remove any visible fat from pork loin, slice into 12 equal medallions and refrigerate. Prepare demi-glace and keep warm.
Combine syrup, cranberries and spices in a pan. Bring to a boil, add demi-glace and keep warm.
Sprinkle medallions with salt and pepper. Heat oil in a large frying pan over medium-high heat and cook medallions, turning when half-done, until internal temperature reaches 165°F (75°C). Do not overcook or meat will be too dry. Serve medallions with cranberry preserves and your favourite vegetables.
Suggestion
Suggested side dishes : Mixed vegetables, mashed potatoes, rice pilaf, green salad with dressing
---