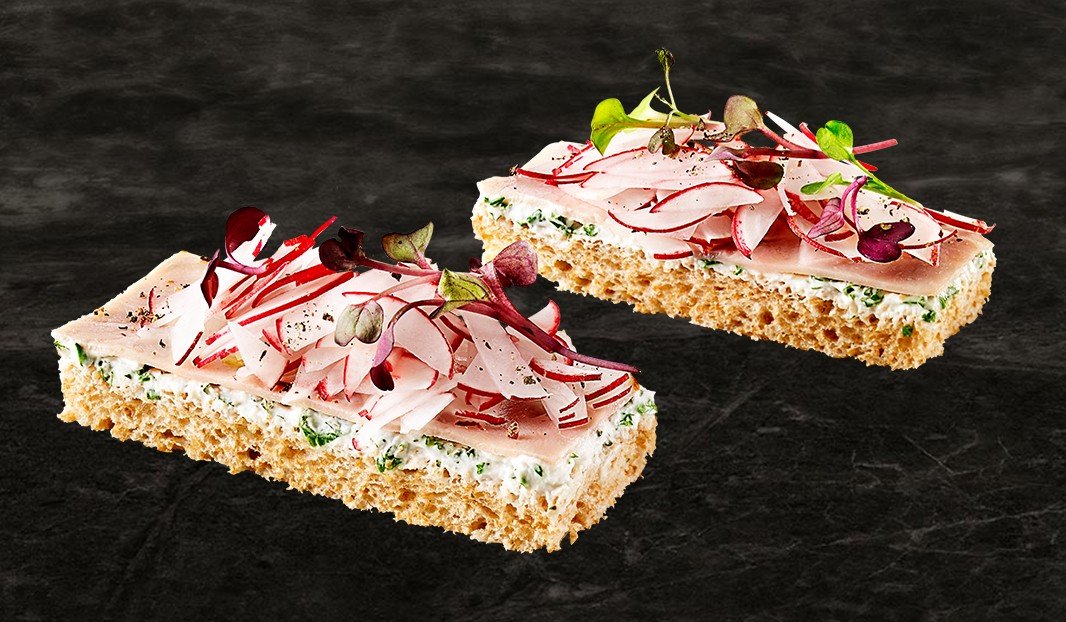 ---
---
preparation time
00:15 15min
---
---
---
ingredients
1 pack smart and natural sliced shaved cooked turkey breast
4 slices brown bread
½ cup (125 ml) fresh cheese
3 tbsp. (45 ml) chopped herbs (chives, parsley, mint, etc.)
1 bunch of radishes, sliced
Radish micro-sprouts, for garnish
Cracked pepper
instructions
Place the fresh cheese and herbs in a bowl, add pepper, mix well and spread the bread slices with this mixture.
Place a slice of turkey breast on each piece of bread, then cut off the crusts.
Cut each piece in 2 to obtain 2 rectangles and top with the radish slices.
Garnish with micro-sprouts and cracked pepper and serve immediately.
---