The Big Day Turkey Sandwich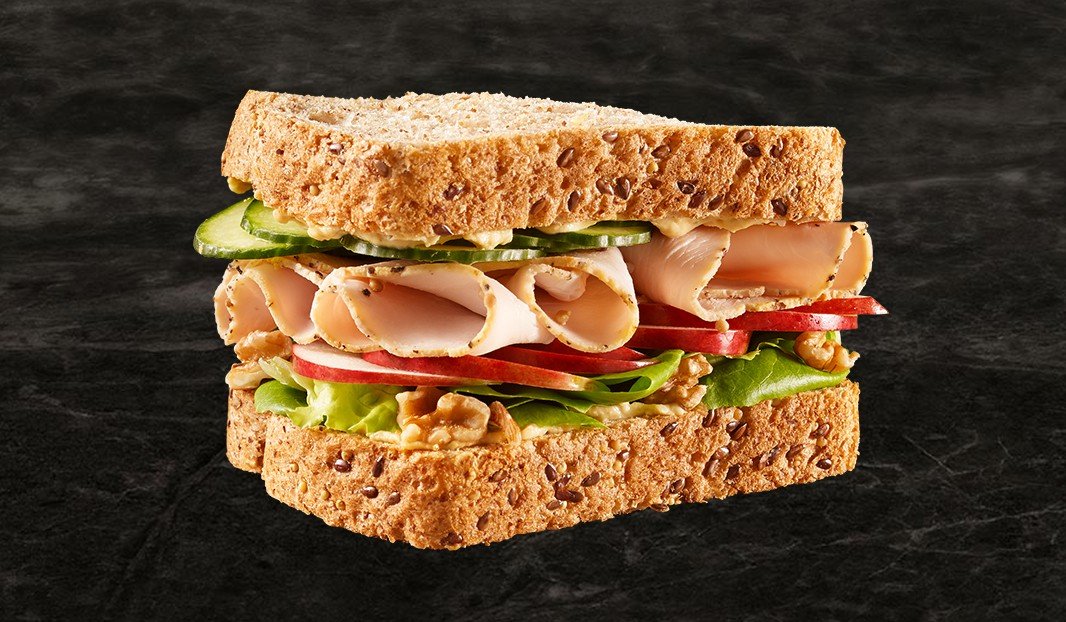 ---
---
preparation time
00:20 20min
---
---
---
ingredients
300 g smoked meat style smoked turkey breast, sliced thin
¼ cup (60 ml) herb cream cheese
¼ cup (60 ml) honey mustard
1 small Boston lettuce
8 slices 12-grain bread
10 walnuts, crushed
1 Cortland apple, thinly sliced
½ English cucumber, cut into thin strips
Salt and pepper
instructions
In a small bowl, mix the herb cream cheese and the honey mustard then spread on all 8 bread slices.
Place a few lettuce leaves on 4 slices and sprinkle with walnuts, then top with the apple slices.
Add the smoked meat style smoked turkey breast, then cover with cucumber strips. Add salt and pepper.
Close the sandwiches and serve immediately.
---