Smoked Chicken and Onion Confit Melt on Baguette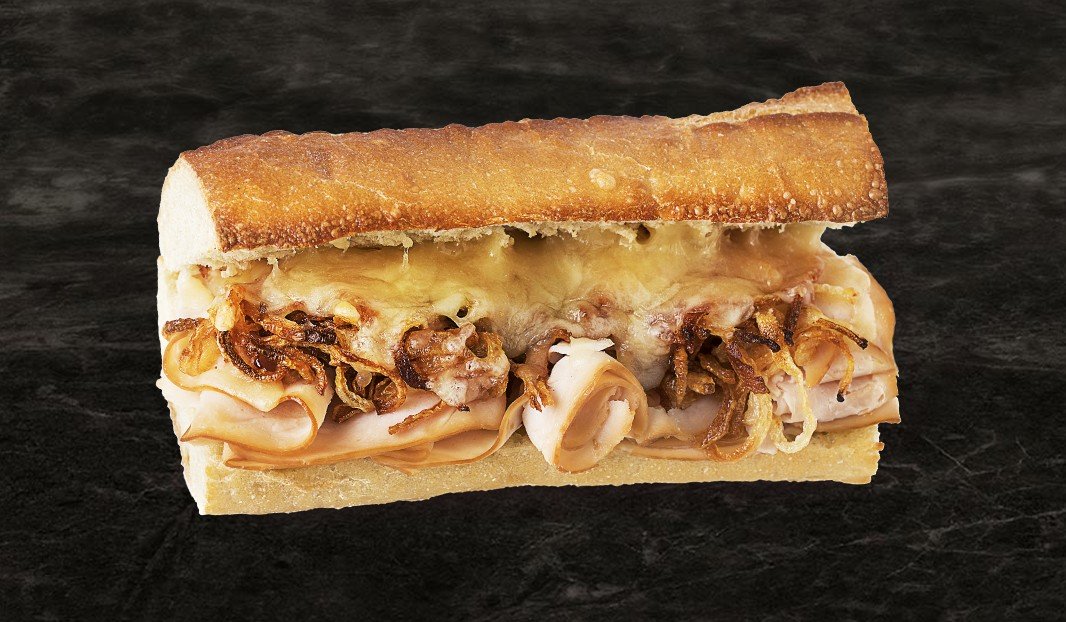 ---
---
preparation time
00:10 10min
---
---
---
ingredients
1 package (150 g) shaved chicken breast
1 large Vidalia onion, sliced
1 cup (250 ml) duck fat
2 pieces of baguette, cut in 2 along the side
3 tbsp. (45 ml) Italian dressing (store bought)
¾ cup (180 ml) grated extra-old cheddar
Salt and pepper
instructions
Melt the duck fat in a small pot, add the onion slices and cook over very low heat for about 1 hour stirring occasionally to make the confit. Remove from heat and set aside. Preheat oven to 350°F (180°C).
Spread the insides of the baguette generously with the Italian dressing.
Arrange the shaved chicken breast then the drained onion confit on top. Add salt and pepper and cover with melted cheese.
Close the baguettes and place on a baking sheet.
Bake 15 minutes.
---