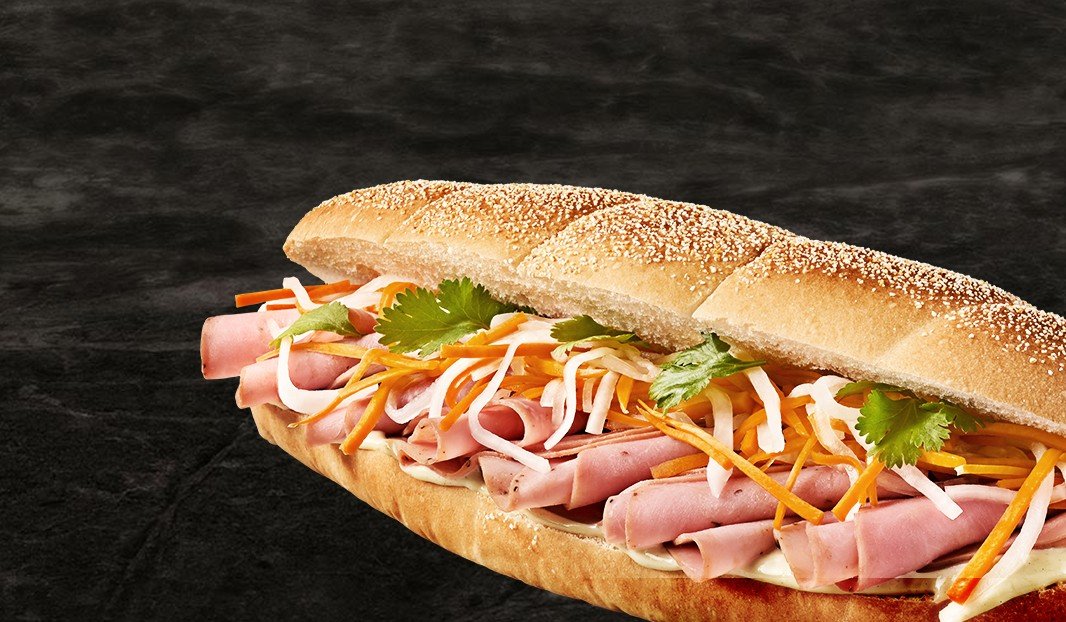 ---
---
preparation time
00:20 20min
---
---
---
ingredients
1 package (175 g) old fashioned smoked ham, shaved
3 tbsp. (45 ml) rice vinegar
3 tbsp. (45 ml) mirin sauce
2 tbsp. (30 ml) lime juice
1 pinch salt
2 carrots, julienned
1 black radish, julienned
Wasabi mayonnaise, to taste
Vietnamese cilantro, to taste
2 submarine rolls, cut open along 1 side
instructions
Place rice vinegar, mirin sauce and lime juice in a bowl, add salt and mix well.
Add the julienned carrots and radishes, toss well and let stand 15 minutes stirring regularly.
Spread the interior of the sub rolls with wasabi mayonnaise and top with slices smoked ham.
Drain the marinated vegetables and divide them between the 2 sandwiches, top with cilantro and serve immediately.
---