St. Louis Style Ribs with Whisky BBQ Sauce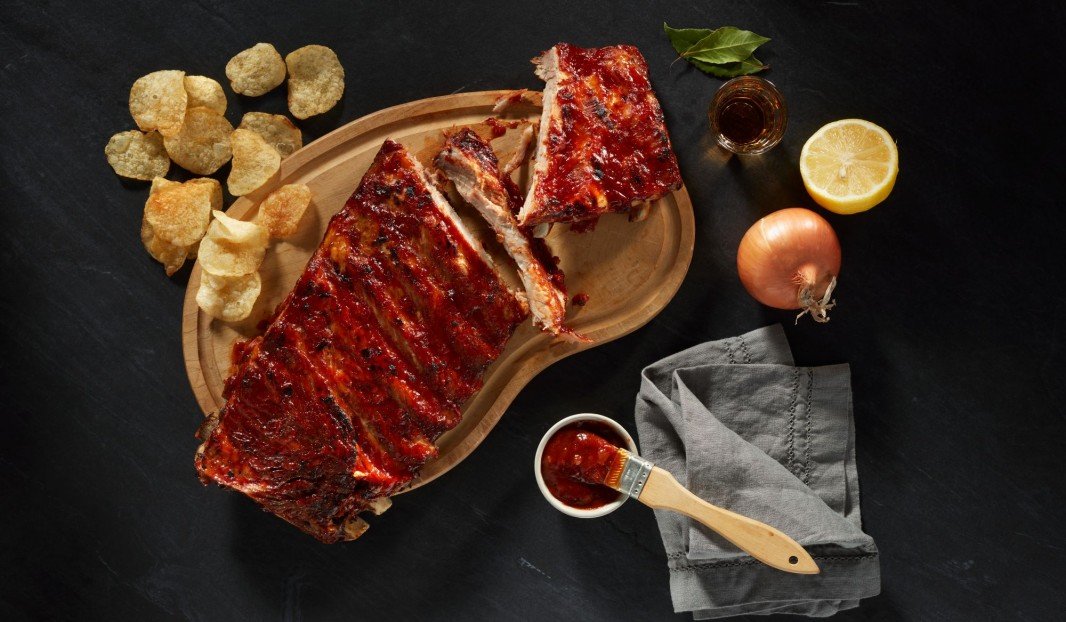 ---
---
preparation time
00:20 20min
---
---
---
ingredients
1.4 kg Olymel St. Louis style pork ribs
1 small onion, cut into 8 pieces
1 stalk celery, cut into large pieces
2 cloves garlic, peeled
2 bay leaves
1 lemon cut in 2
Dried thyme
Whole black peppercorns
Whisky BBQ sauce
500 ml bottled BBQ sauce
1 small onion, finely chopped
65 ml (¼ cup) whisky
15 ml (1 tbsp.) olive oil
instructions
Whisky BBQ sauce: In a pot, combine the olive oil and chopped onions and cook, stirring, over high heat until they are well browned.
Add the whisky and burn off the alcohol, cooking until flame goes out.
Add the BBQ sauce. Mix well and bring to a boil.
Reduce heat and let simmer 5 minutes. Set aside.
Grilled St. Louis style ribs: Meanwhile, boil the ribs with the remaining ingredients in salted water for 45 minutes. Gently remove ribs and let cool.
Preheat grill to medium.
Grill the ribs turning them and brushing them with the sauce frequently for about 15 minutes, or until nicely caramelized.
---