Tomato, mock chicken and avocado sandwich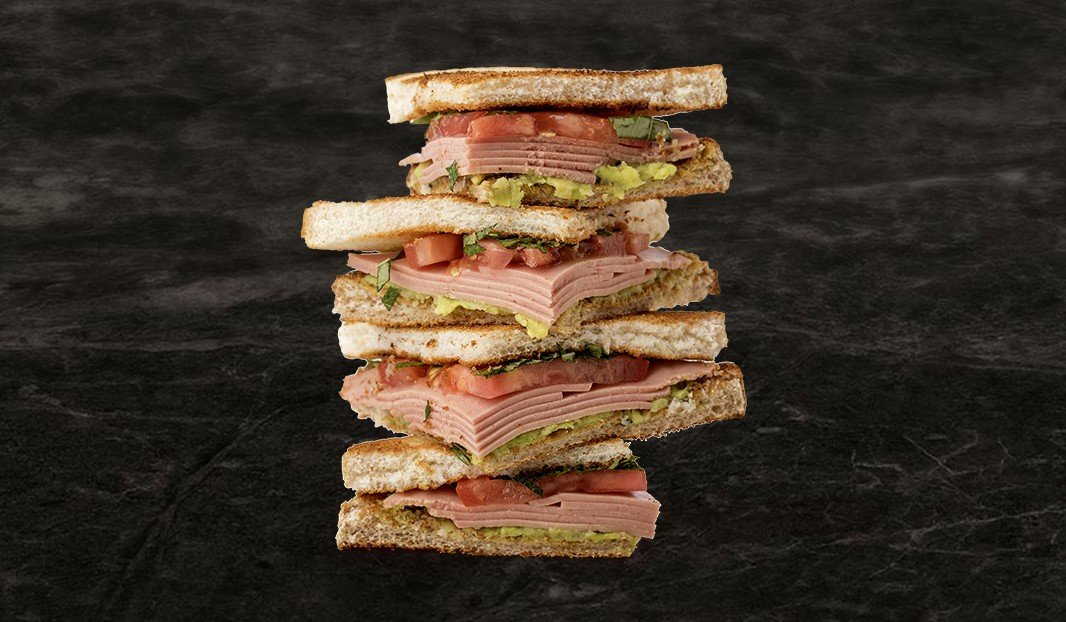 ---
---
preparation time
00:30 30min
---
---
---
ingredients
200 g of thinly sliced mock chicken
1 very ripe avocado
1 tbsp. (15 ml) of lime juice
1 tbsp. (15 ml) of lemon juice
1/2 tbsp. (7.5 ml) of honey mustard
2 tbsp. (30 ml) of olive oil
4 slices of white bread, toasted
4 slices of whole wheat bread, toasted
2 red tomatoes, sliced
1/4 cup (60 ml) of chopped mint
1/4 cup (60 ml) of chopped basil
Salt and pepper
instructions
Scoop the flesh from the avocado and, in a mixing bowl, purée with a fork .
Add the lime and lemon juice, mustard and oil, and salt and pepper. Stir well.
Brush the toasted whole wheat bread slices with the avocado purée and top with mock chicken.
Top with tomato slices. Season with pepper and sprinkle mint and basil. Close the sandwiches, cut into wedges and serve immediately.
---