Chicken and Basil Boursin Sandwich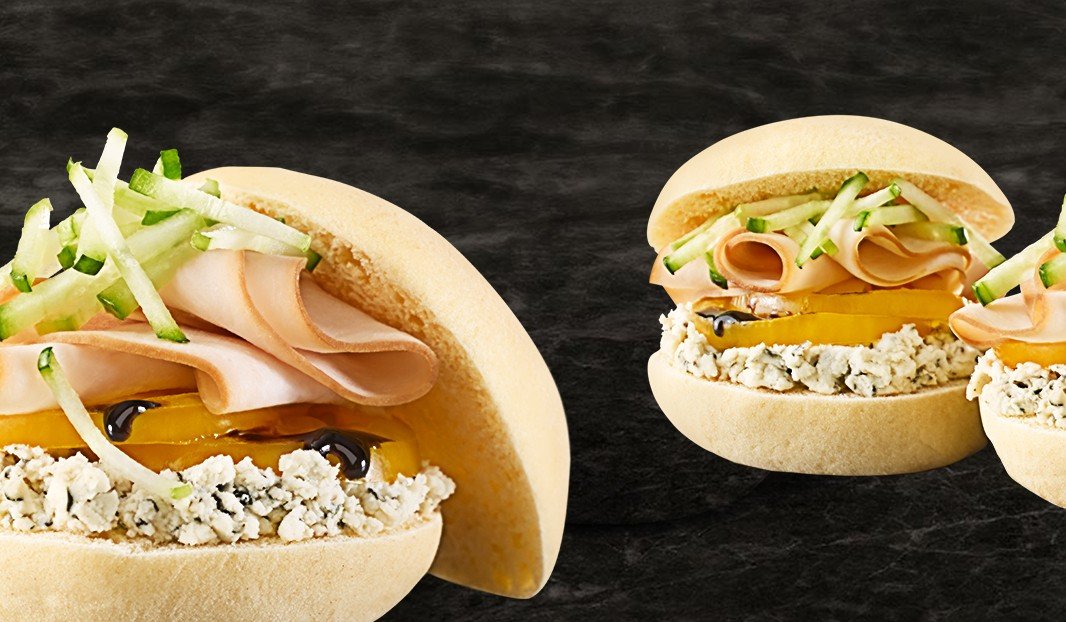 ---
---
preparation time
00:10 10min
---
---
---
ingredients
1 package old fashioned shaved smoked chicken breast
½ package Boursin bouquet of basil & chive cheese
½ tbsp. (7.5 ml) white balsamic vinegar
1 tbsp. (7.5 ml) olive oil
1 large yellow tomato, cut into thin slices.
2 tomato Berber breads
1 Lebanese cucumber, sliced
Salt and pepper
instructions
Whisk the balsamic vinegar and olive oil together to make vinaigrette and brush on the tomato slices. Season with salt and pepper and set aside.
Cut the Berber breads in 2 and toast lightly. Spread the bases of the breads with the Boursin bouquet of basil & chive cheese and lay the tomato slices on top overlapping them slightly. Fold the shaved chicken breast slices in 4 and place on top of the tomato slices.
Garnish with cucumber slices, close the sandwich and serve immediately.
---