Merguez Dog with Two-Lemon Relish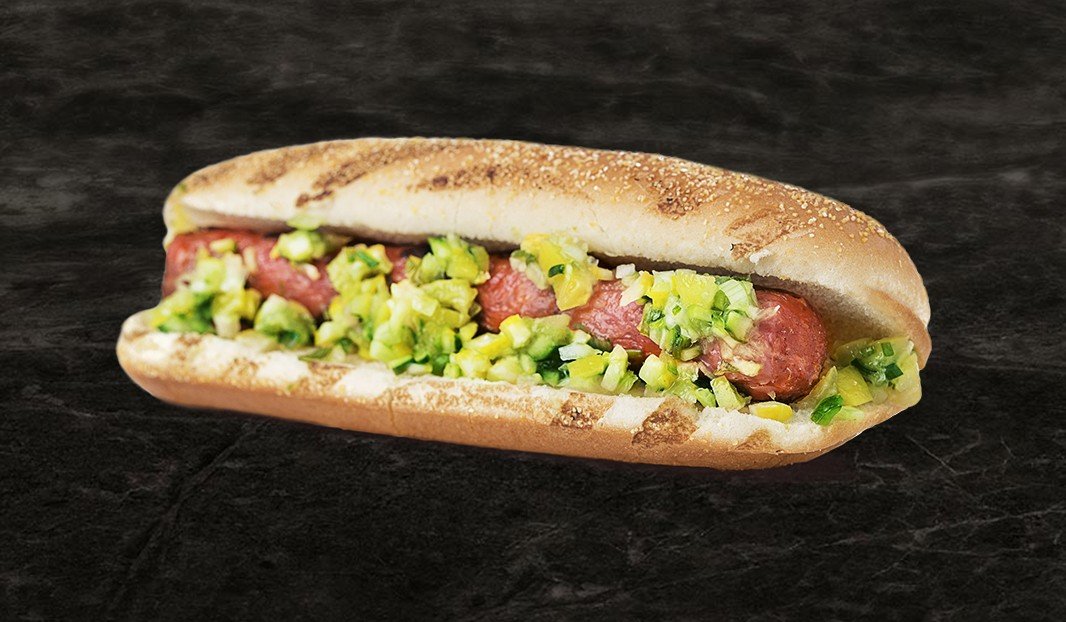 ---
---
preparation time
00:15 15min
---
---
---
ingredients
1 package merguez sausage
½ cup (125 ml) sugar
½ cup (125 ml) water
2 lemons, sliced (preferably organic)
½ preserved lemon, chopped fine (homemade or store bought)
3 Lebanese cucumbers, coarsely chopped
1/3 cup (85 ml) olive oil
1 green onion, chopped fine
6 country-style hot dog buns
Pepper
instructions
Place the sugar and water in a small pot and cook over low heat until sugar dissolves completely.
Add the fresh lemon slices, mix well, bring to a simmer and cook 15 minutes.
Remove lemon slices from syrup, chop and place in a bowl.
Add the preserved lemon, oil and green onion, add salt and pepper and mix well. If needed add a couple spoons of the cooking syrup until you obtain a relish-like texture. Refrigerated in a sealed container.
Cook sausages on the barbecue and toast the buns.
Place one sausage on each bun and garnish with 2-lemon relish. Serve immediately.
---