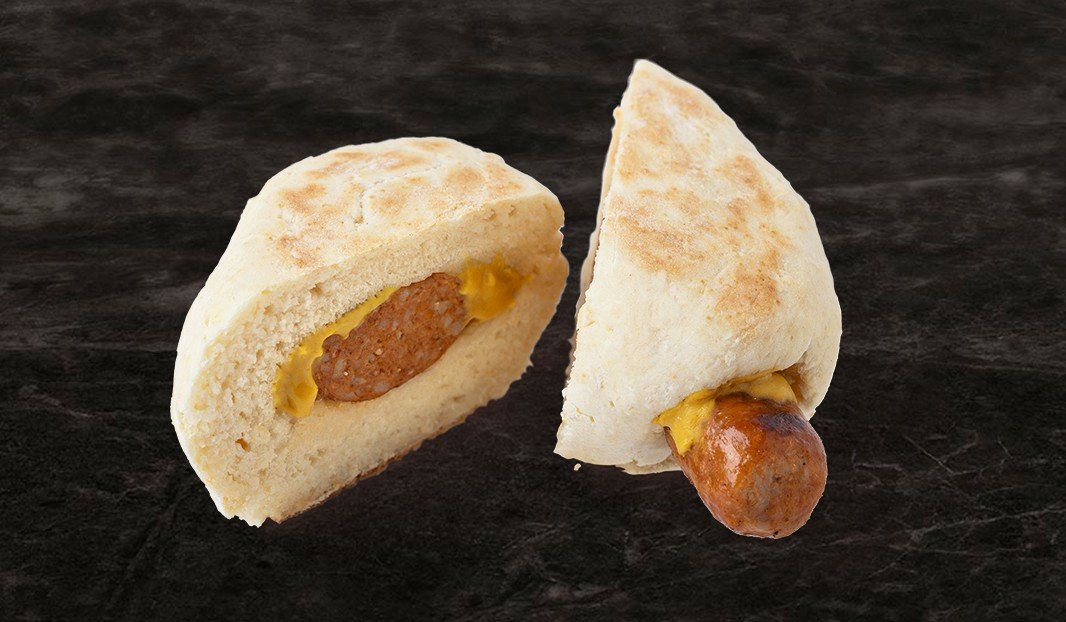 ---
---
preparation time
00:25 25min
---
---
---
ingredients
1 package merguez sausages, cooked
2 cups (500 ml) all-purpose flour
1 tbsp. (15 ml) sugar
2 pinches salt
1 tbsp. (15 ml) baking powder
1 cup (250 ml) water
Tree branches (bark removed) about the thickness of a sausage
Mild mustard, to taste
instructions
Have a hot bed of coals ready.
Place the flour, sugar, salt and baking powder in a bowl, pour in the water all at once and mix by hand until evenly textured.
Form an elongated roll of dough (like for a baguette) and press around one of the wooden branches. If the dough is too sticky, add a little flour.
Repeat the process with the remaining dough.
Cook the bannocks over the coals turning regularly for 15 to 20 minutes until they puff up slightly and are nicely browned.
Carefully unstick the bannock from the wooden sticks, add mustard and insert a sausage inside.
Serve hot!
---