Mango Merguez & Mint Roll up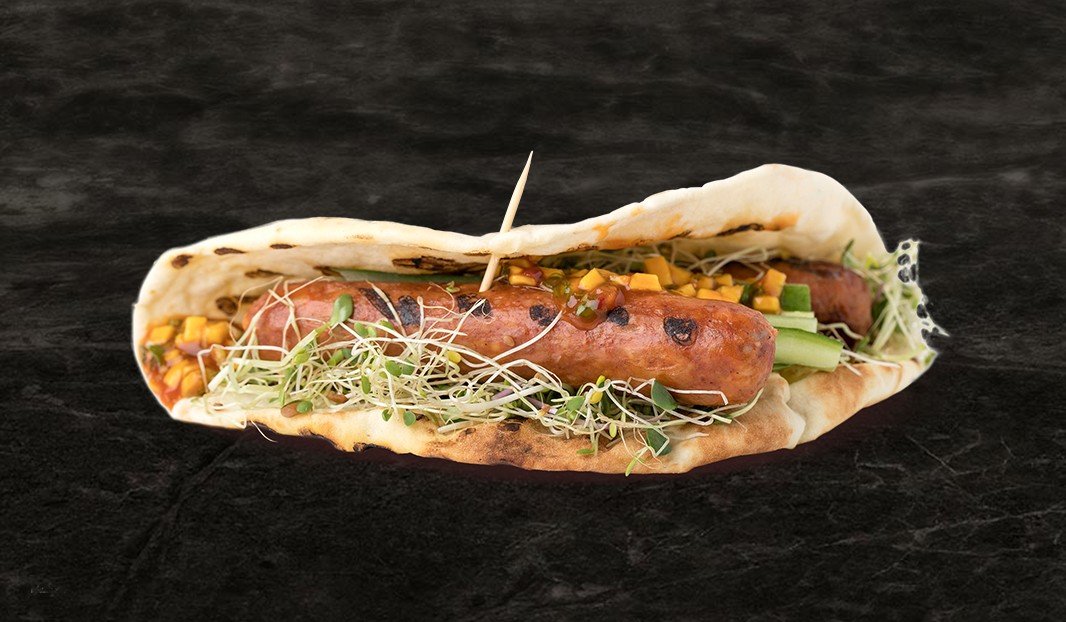 ---
---
preparation time
00:20 20min
---
---
---
ingredients
1 package merguez sausages
3 sprigs fresh mint, stems removed, chopped
1 large mango, coarsely chopped
1 green onion, chopped fine
¼ cup (60 ml) sweet chili sauce
1 tbsp. (15 ml) grated ginger
4 very fresh plain pita breads
1 cucumber, julienned
1 package alfalfa sprouts
Salt and pepper
instructions
Place the mint, mango, green onion, sweet chili sauce and ginger in a bowl and mix well.
Cook merguez sausages on the barbecue.
When ready to serve, heat pita breads quickly on the grill and place on a work surface.
Top each pita with 2 sausages, then the cucumber and sprouts and garnish with the spicy mango sauce.
Roll up the pitas and secure them with wooden skewers.
Serve immediately.
---