Zucchini, Ham and Ricotta Rolls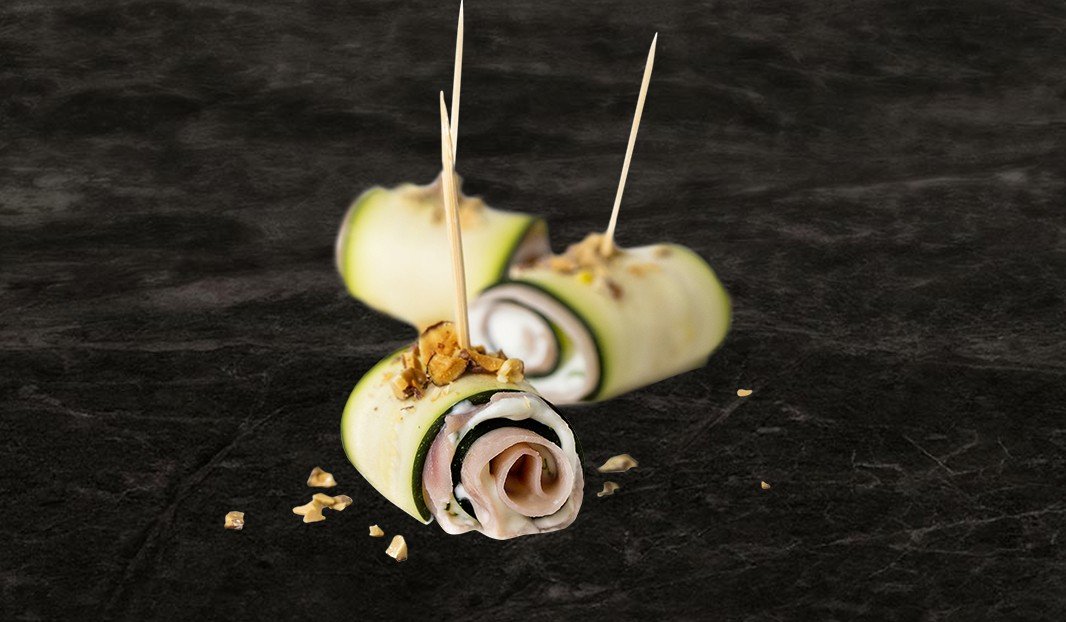 ---
---
preparation time
00:20 20min
---
---
---
ingredients
3 slices traditional cooked ham
½ cup (125 ml) quark cheese
1 tbsp. (15 ml) chopped chives
½ lemon, zest and juice
1 tbsp. (15 ml) olive oil
2 zucchinis
8 almonds, toasted and crushed
instructions
Place the quark cheese, chives and the zest and juice of lemon in a bowl, pour in the oil, add salt and pepper and whisk until smooth and evenly textured. Refrigerate.
Using a mandolin, slice the zucchini into long ribbons (about 1/8 in./2 mm thick).
Cut the ham into strips the same width as the zucchini slices.
Place a few zucchini strips side by side on a work surface and place a strip of ham on top of each one. Spread each ham strip with the cheese mixture, roll up and secure with a toothpick. Repeat process with remaining ingredients.
Arrange the rolls on a serving platter, sprinkle with crushed almonds and serve immediately.
---