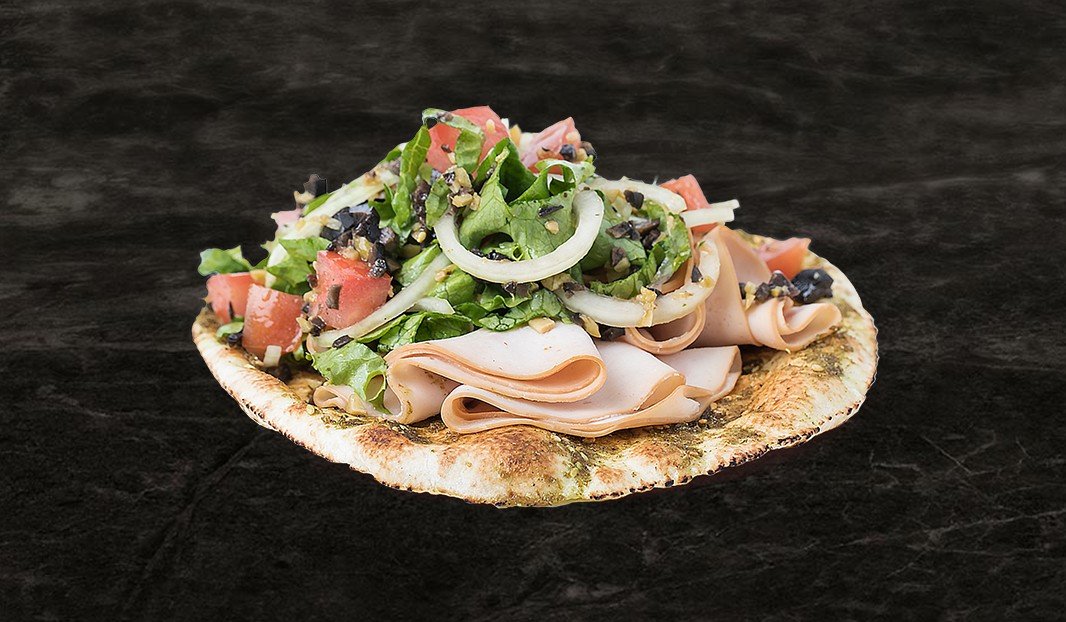 ---
---
preparation time
00:20 20min
---
---
---
ingredients
1 package (250 g) Smart and Natural shaved chicken breast
2 red tomatoes, cubed
1 small onion, sliced
3 curly lettuce leaves, shredded
½ cup (125 ml) black Calabrese olives, coarsely chopped
1 bunch mint leaves
½ lemon, for juice
2 tsp. (20 ml) Aleppo pepper
4 very fresh pita breads
3 tbsp. (45 ml) olive oil
¼ cup (60 ml) zaatar spice mix
Salt
instructions
Preheat oven to 500°F (260°C).
Place the tomatoes, onion, lettuce, olives and mint leaves into a salad bowl, sprinkle over with lemon juice, add salt and paper and mix well.
Place pita breads side by side on a baking sheet.
Mix together the oil and the zaatar spices and spread generously over the bread.
Bake for 2 minutes.
Next, arrange chicken on the bread and bake 1 minute longer.
Remove from oven, top with vegetable mixture and serve immediately.
---