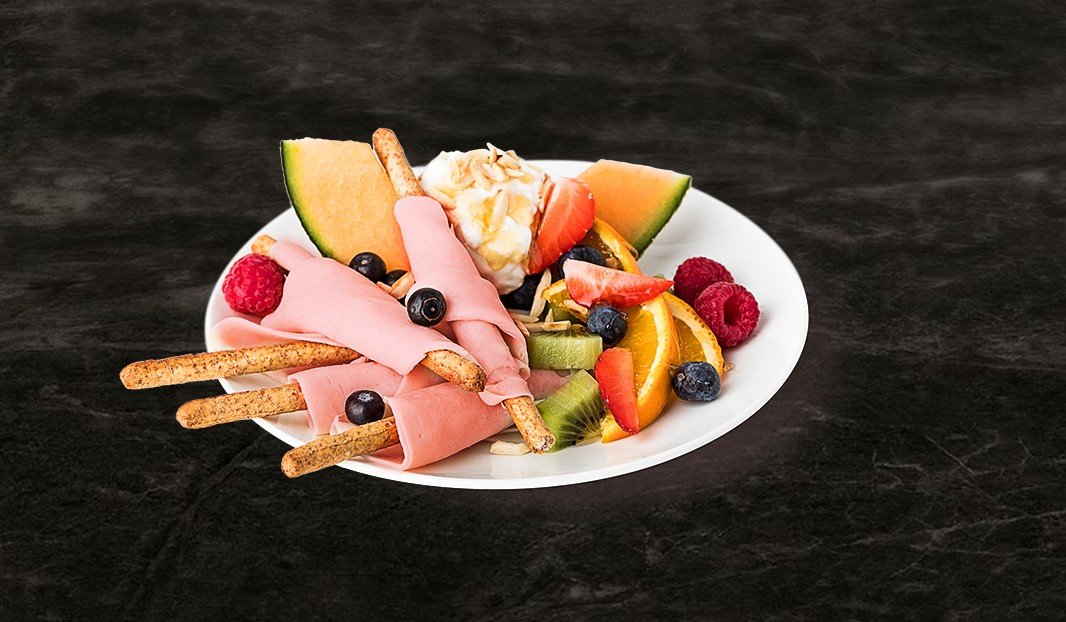 ---
---
preparation time
00:20 20min
---
---
---
ingredients
1 package (150 g), Smart and Natural shaved turkey breast
1 quarter cantaloupe, cut in 2
1 kiwi, peeled and quartered
1 orange, broken into 8 segments
Strawberries, raspberries and/or blueberries, to taste
1 cup (250 ml) cottage cheese
1 tbsp. (15 ml) honey, or more
¼ cup (60 ml) slivered almonds, toasted
6 mint leaves, finely chopped
6 bread sticks
instructions
Cut the cantaloupe quarter crosswise to form 2 triangular pieces.
Place 1 piece on each plate.
Arrange fruit artfully around the cantaloupe pieces.
Using an ice cream scoop, place ½ cup of cottage cheese on each piece of cantaloupe, drizzle over with honey, and top with almond slivers and mint.
Roll up turkey slices on the bread sticks and arrange on the plates.
Serve immediately.
---