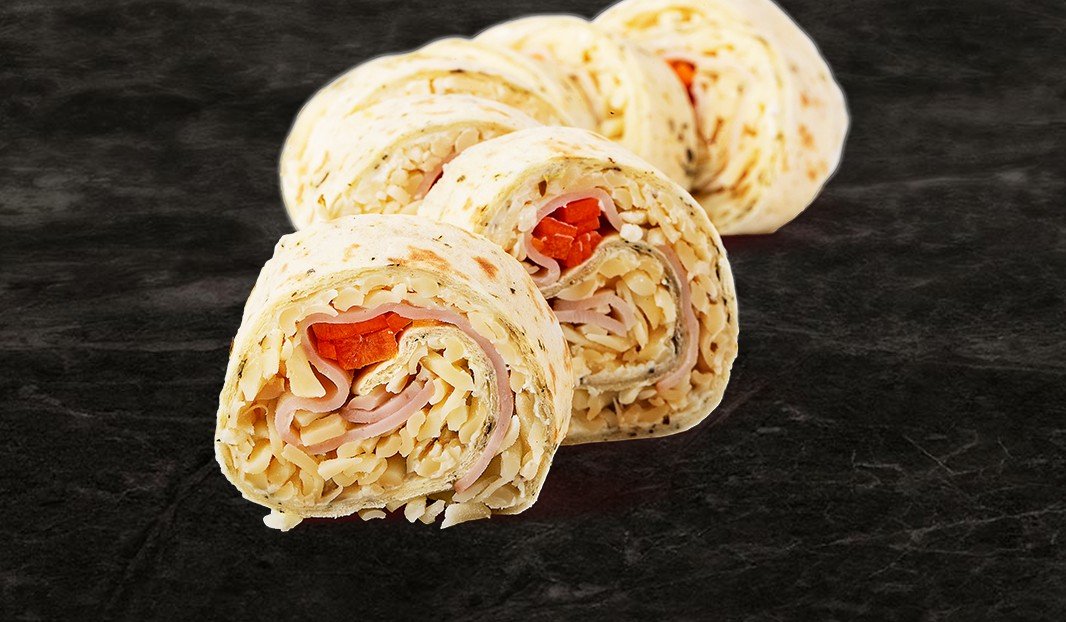 ---
---
preparation time
00:30 30min
---
---
---
ingredients
12 smart and natural slices of shaved cooked turkey breast
1/3 cup (85 ml) herb cream cheese
6 spinach wheat tortillas
2 cups (500 ml) grated cheese (to taste)
3 carrots, julienned
1 cup (250 ml) ranch dressing
instructions
Place 3 tortillas on a work surface and spread with a thin layer of cream cheese.
Sprinkle grated cheese over the entire tortilla surface, cover with 2 slices of turkey, then place a small mound of julienned carrots in the middle of each tortilla.
Roll up the tortillas around the carrots sushi-style. Repeat the process with the 3 other tortillas and store in a sealed container in the refrigerator.
When ready to serve, cut each roll into 5 segments, like sushi, place on a serving platter and serve accompanied by a bowl of ranch dressing.
---