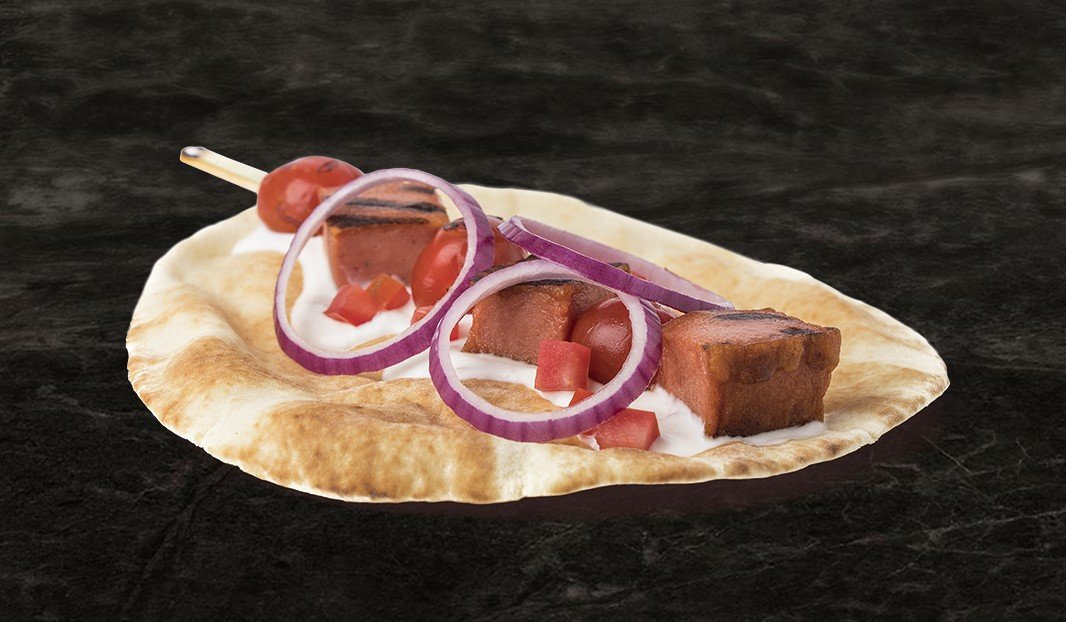 ---
---
preparation time
00:30 30min
---
---
---
ingredients
1 waxed bologna sausage
4 cups (1 l.) of cocktail tomatoes
1 cup (250 ml) of tzatziki sauce (store bought)
1 red tomato, diced
1 small red onion, cut into strips
6 regular-size pitas
6 wooden skewers (flat)
instructions
Soak the skewers in water while preparing the other ingredients.
Remove the waxed cotton from the bologna sausage and dice it approximately the same size as the cocktail tomatoes.
Skewer the bologna sausage and tomatoes, alternating between each ingredient.
Grill the assembled skewers on your BBQ at maximum heat until all sides are evenly browned.
Place one skewer at the centre of each pita, top with tzatziki sauce and serve immediately.
---