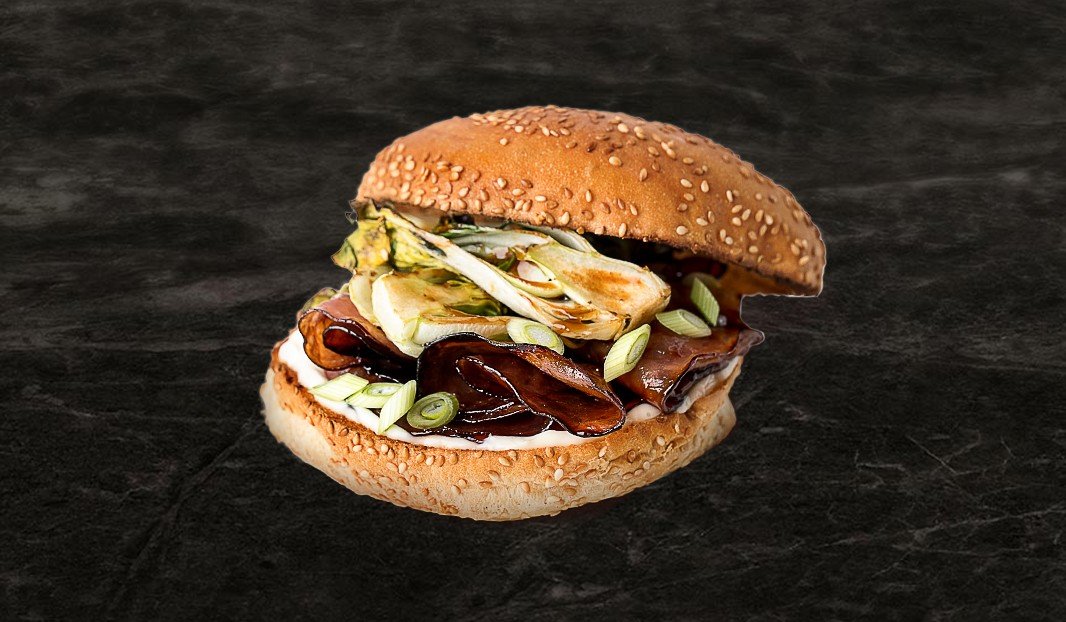 ---
---
preparation time
00:20 20min
---
---
---
ingredients
4 slices double-smoked Black Forest ham (about 1 cm/ 3/8 in. thick)
4 heads bok choy, cut in 2
2 tsp. (10 ml) togarashi pepper mix
½ cup (125 ml) teriyaki sauce (store bought)
4 sesame Kaiser rolls, lightly toasted
1/3 cup (85 ml) Japanese mayonnaise
2 green onions, cut into rings
instructions
Preheat broiler and place rack on second level below it.
Cut ham slices in 2 and place on a baking sheet lined with parchment paper.
Sprinkle cut side of bok choy with togarashi pepper mix and place cut side up beside ham.
Brush ham slices and bok choy generously with teriyaki sauce and broil until sauce begins to bubble.
Turn over the ham slices, brush with teriyaki sauce again and continue cooking until they begin to caramelize. Remove from oven.
Spread the insides of the bread with Japanese mayonnaise.
Arrange the broiled ham and bok choy on top, sprinkle with green onion, close the sandwiches and serve piping hot.
---