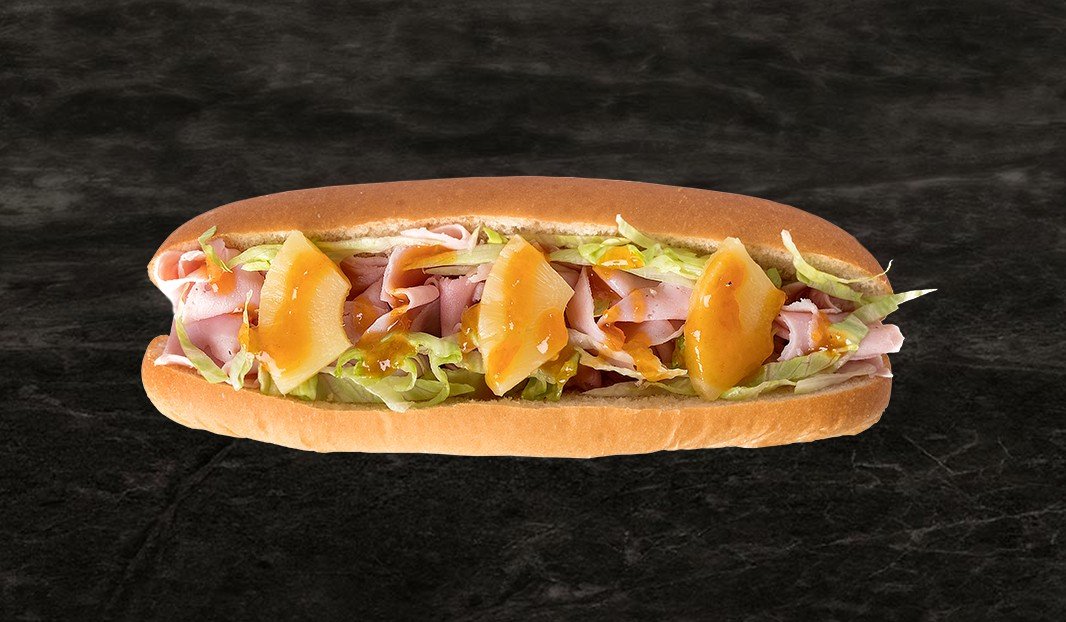 ---
---
preparation time
00:15 15min
---
---
---
ingredients
300 g traditional cooked ham
½ cup (125 ml) apricot jam (store bought)
2 tbsp. (30 ml) rice vinegar
½ tbsp. (7.5 ml) grated ginger
¼ tsp. (1.25 ml) tamari sauce
¼ tsp. (1.25 ml) sriracha sauce
4 regular sub rolls
4 pineapple slices (fresh or canned)
Iceberg lettuce, to taste
Salt and pepper
instructions
Place the apricot jam, rice vinegar, ginger and the tamari and sriracha sauces in a bowl, add salt and pepper and mix well.
Spread the bottoms of the bread with a thin layer of sweet & sour sauce.
Arrange the cooked ham overtop and drizzle with more sauce.
Cut the pineapple slices in 2 or 3 pieces and garnish the sandwiches.
Spread the iceberg lettuce with the remaining sweet & sour sauce, arrange inside the sub rolls, close and serve immediately.
---