Sugaring Off Ham Hamburger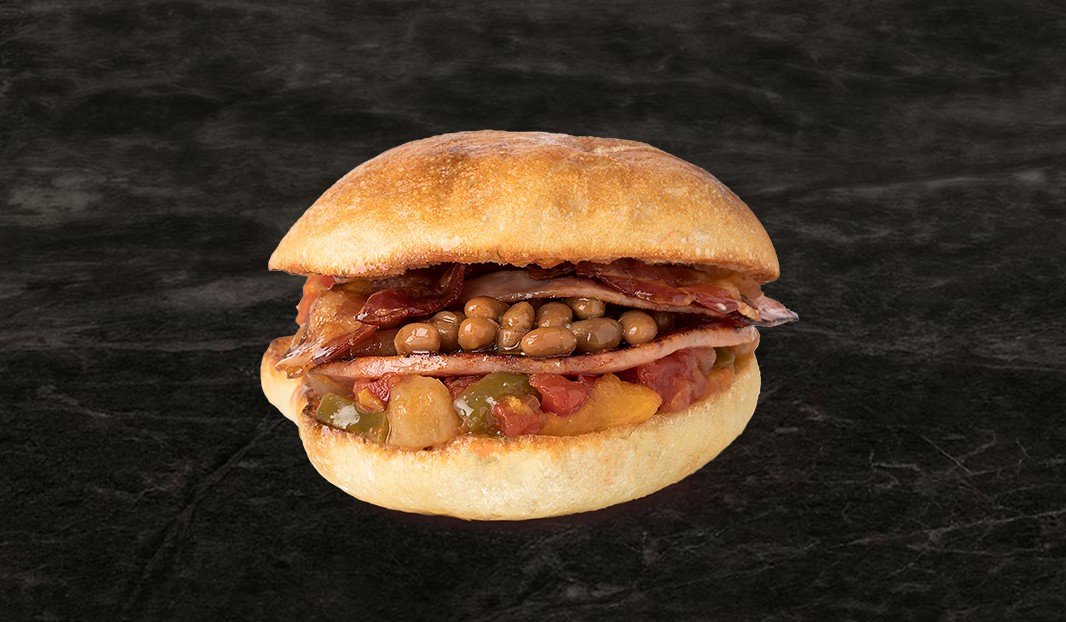 ---
---
preparation time
00:20 20min
---
---
---
ingredients
4 slices old-fashioned smoked bacon (about 1/4 in. /1 cm)
4 slices bacon, cooked crisp
4 country-style hamburger rolls, lightly toasted.
¼ cup (60 ml) fruit ketchup (homemade or store bought)
1 cup (250 ml) baked beans, hot (homemade or store bought)
Butter, for cooking
instructions
Melt 2 spoons of butter in a large cast iron or stainless steel pan and fry the ham slices until well browned on both sides.
Cut each ham slice in 2.
Place the bottoms of the rolls on a work surface and spread with fruit ketchup.
Place a half slice of ham, then some beans, then another half slice of ham and top with bacon.
Close the burgers and serve immediately.
---