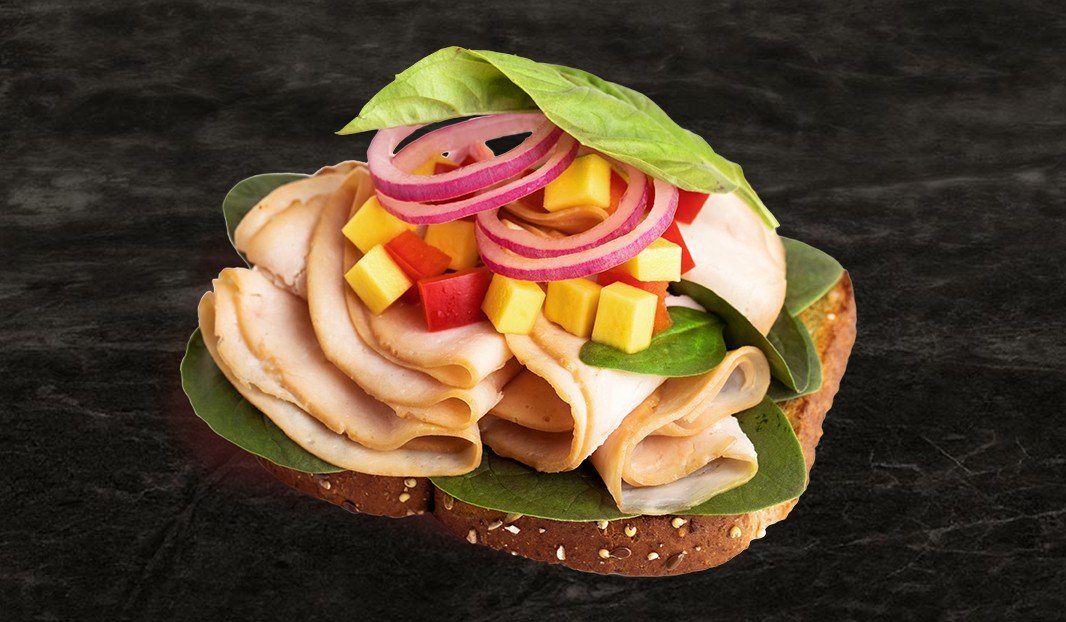 ---
---
preparation time
00:20 20min
---
---
---
ingredients
300 g smoked chicken breast, shaved
1 red pepper, diced
1 small clove garlic, grated
1 small red onion, thinly sliced
1 small mango, diced
2 tbsp. (30 ml) sunflower oil
1 ½ tbsp. (22.5 ml) red wine vinegar
1 ½ cups (375 ml) baby spinach
4 slices sunflower seed & oatmeal bread, lightly toasted
Basil leaves, to taste
Salt and pepper
instructions
Place the pepper, garlic, onion and mango in a bowl, pour in the oil and vinegar, add salt and pepper and mix well.
Top the bread slices with the spinach.
Arrange the smoked chicken breast over the spinach and garnish with the salsa.
Decorate with a few basil leaves and serve immediately.
---