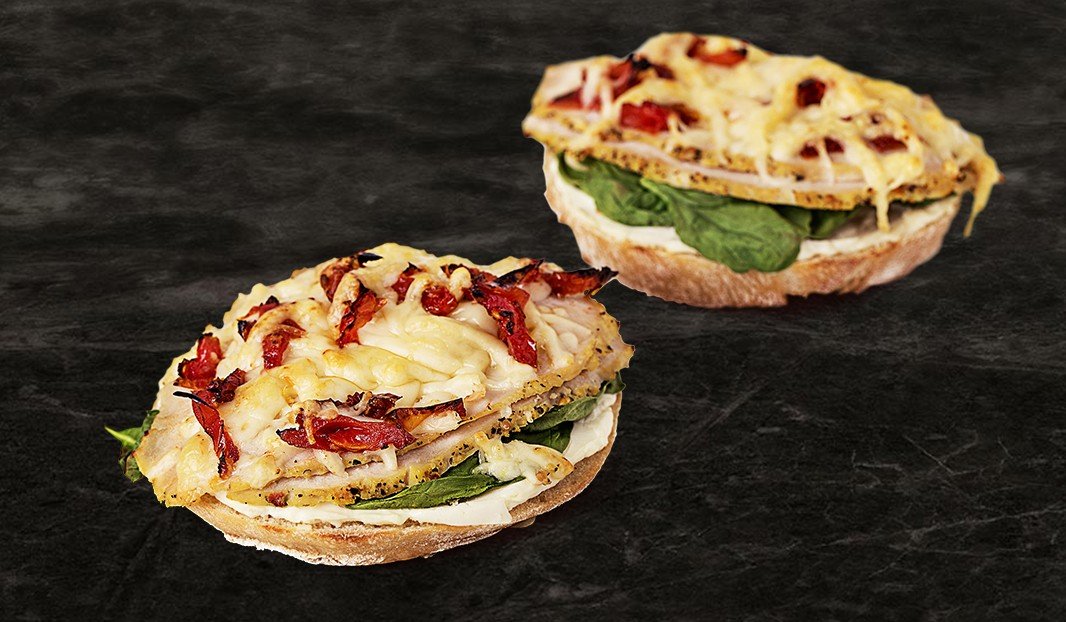 ---
---
preparation time
00:05 5min
---
---
---
ingredients
4 slices smoked ham
1 plain bagel
2 tbsp. (30 ml) cream cheese
¾ cup (180 ml) grated Emmenthal
2 tbsp. (30 ml) dried tomatoes, julienned
1 cup (250 ml) baby spinach
Pepper
instructions
Preheat oven to 350°F (180°C).
Cut the bagel in 2, spread both halves with cream cheese and place on a baking sheet.
Mix the grated cheese with the julienned dried tomatoes and pepper generously.
Place 1 handful spinach on each bagel half, add the smoked ham slices, then top with the cheese-tomato mixture.
Bake until the cheese is just melted.
Serve hot.
---