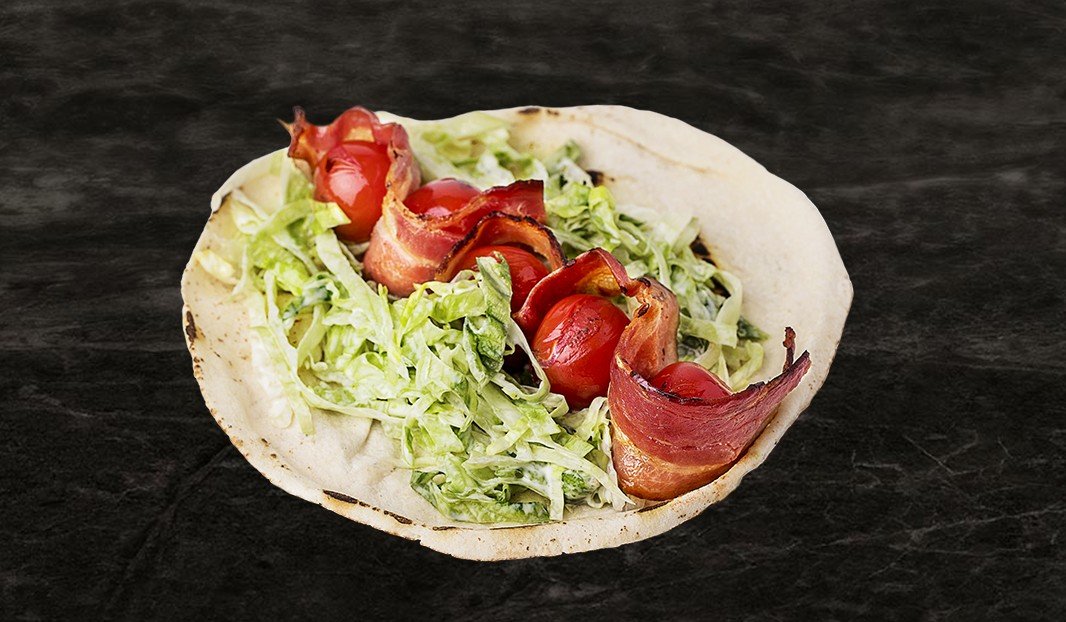 ---
---
preparation time
00:30 30min
---
---
---
ingredients
1 package maple bacon
4 cups (1 l) cherry tomatoes
12 wooden skewers (about 4 in./ 10 cm)
2 cups (500 ml) iceberg lettuce, shredded
1/3 cup (85 ml) sriracha mayonnaise
4-6 pita breads
instructions
Soak skewers 15 minutes in warm water.
Pierce one end of a strip of bacon, then a cherry tomato, then wrap the bacon around the tomato and pierce the bacon again.
Repeat the process alternating bacon and tomatoes so the bacon makes a zig zag between the tomatoes.
Repeat with remaining ingredients.
Place the shredded lettuce in a salad bowl, add sriracha mayonnaise and mix well. Refrigerate.
Preheat the barbecue on high and grill the kebabs until the bacon is crisp along the sides.
Heat the pitas quickly on the grill, top with the lettuce-mayo mixture then with the kabobs. Serve immediately.
---