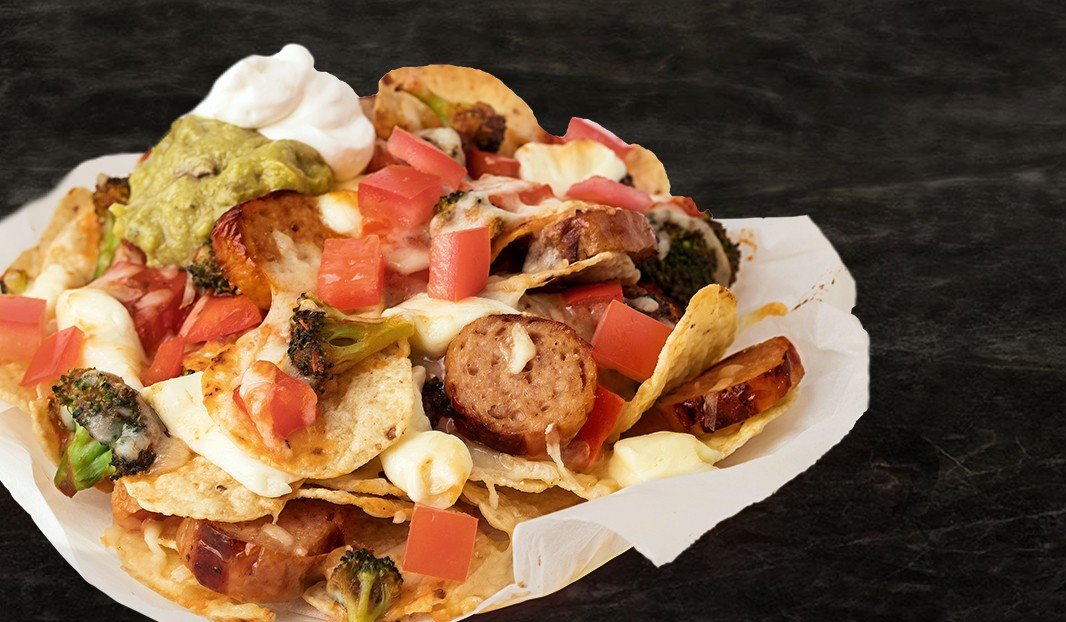 ---
---
preparation time
00:20 20min
---
---
---
ingredients
1 package Honey & Garlic sausages
1 broccoli, divided into florets
2 peppers (green and/or red) diced
½ cup (125 ml) tomato sauce
1 bag corn chips
2 cups (500 ml) orange cheddar, grated
1 cup (250 ml) cheese curds
2 tomatoes, diced
1 cup (250 ml) guacamole
1 cup (250 ml) sour cream
instructions
Preheat oven to 350°F (180°C).
Cook sausages as indicated on the package.
Blanch the broccoli florets in salted boiling water and chill them quickly in ice water. Drain well.
Place the peppers and the broccoli florets in a large bowl, add the tomato sauce, season with salt and pepper and mix well.
Spread out half the corn chips on a baking sheet lined with parchment and spread the vegetable mixture over the top.
Sprinkle over half the grated cheese, then repeat the chip/veggie mixture step.
Cut the sausage into rounds and arrange over top of the nachos.
Sprinkle over with the remaining cheese and bake 15 minutes.
Add the cheese curds and diced tomato and bake another 3 minutes.
Garnish with guacamole and sour cream and serve immediately.
---