Sausage Frittata on Flat Bread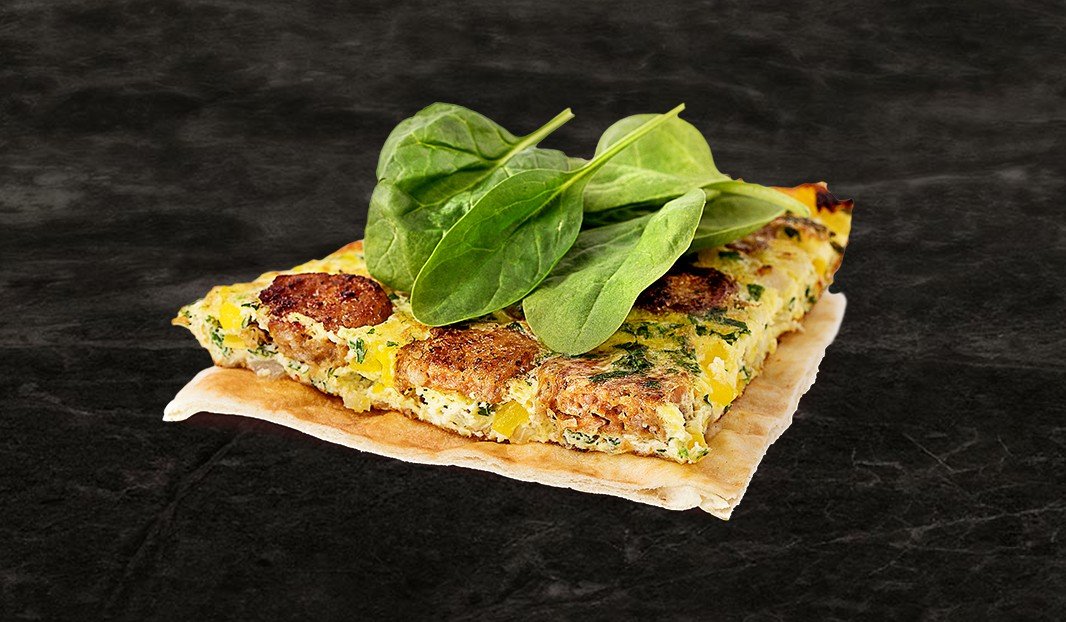 ---
---
preparation time
00:15 15min
---
---
---
ingredients
2 Bratwurst sausages
4 eggs
1/4 cup (60 ml) milk
½ onion, finely chopped
1 small yellow pepper, finely chopped
¼ cup (60 ml) chopped parsley
1 Greek style pita bread
1 cup (250 ml) baby spinach
Butter, for cooking
Salt and pepper
instructions
Bring a small pot of water to a boil and boil the Toulouse sausages for 10 minutes. Remove from water and let cool.
Beat the eggs, add the milk, salt and pepper, onion, sweet peppers and parsley and beat again.
Cut the Toulouse sausages into rounds, melt the butter in an 8-inch (21 cm) ovenproof non-stick pan and cook the sausage rounds over medium-high heat until nicely browned.
Lower heat to medium, pour in the egg mixture and mix gently to distribute the sausage evenly.
Cook until the mixture starts to firm up around the edges.
Set oven to broil and place pan on top rack. Cook 3-4 minutes or until top is thoroughly cooked and starts to brown.
Place the sausage frittata on the Greek style pita bread, cover with baby spinach, cut into 4 wedges and serve immediately.
---