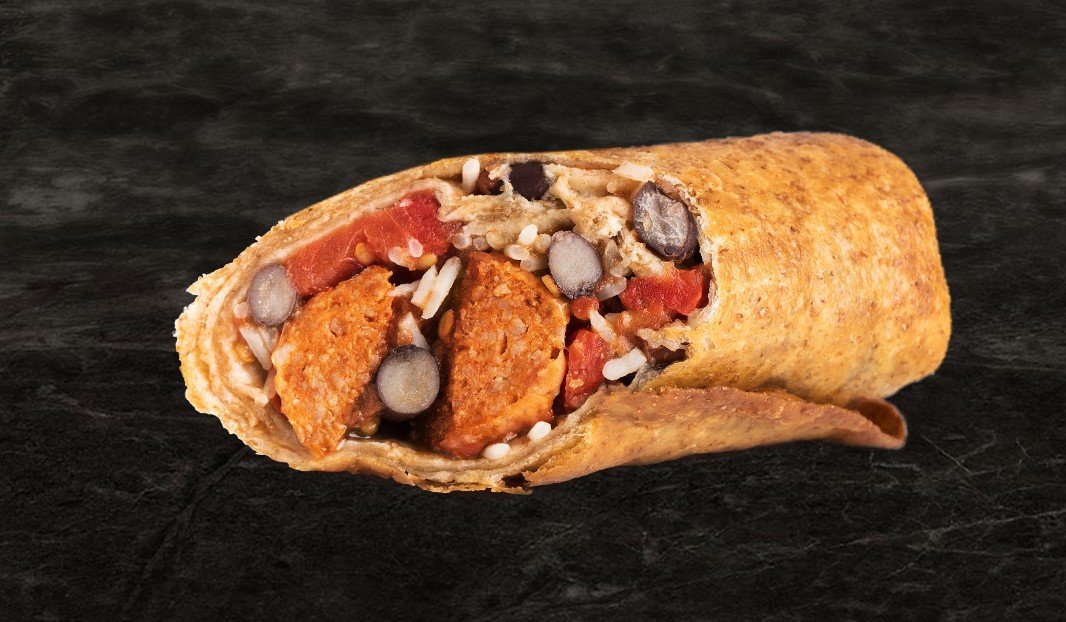 ---
---
preparation time
00:20 20min
---
---
---
ingredients
1 package (600 g) Amoré Sausages Mild Italian
6 slices bacon, cut into 1 in. pieces
1 yellow onion, coarsely chopped
½ tsp. (2.5 ml) chili powder
2 coloured sweet peppers, cut into squares
1 cup (250 ml) black beans (canned)
1 large can (796 ml) diced tomatoes
2 cups (500 ml) cooked rice, cold
6 large wheat tortillas
2 cups (500 ml) grated cheddar
Sour cream, to taste
Oil, for cooking and frying
Salt and pepper
instructions
Poach the sausages in boiling water for 3 minutes, then cut them into rounds.
Heat a large, heavy non-stick casserole over medium-high heat and cook the bacon in a bit of oil until crisp.
Add the onions and the sausages, add salt and pepper and chili powder and continue cooking stirring constantly until the sausages are well browned.
Add the peppers, black beans and diced tomatoes and mix well. Lower heat, cover and continue cooking for 10 minutes stirring regularly.
Remove from heat, add the rice and mix well. Divide the mixture into 6.
Place 2 large tortillas on a work surface and top each with a portion of the mixture. Sprinkle over with cheese and roll up taking care to close the two ends so they seal as much as possible, pressing firmly to keep roll together.
Heat oil in a deep fryer to 350°F (180°C).
Fry the chimichangas, 1 or 2 at a time for 3 minutes or until nicely golden brown.
Drain the chimichangas on paper towels and serve piping hot, with or without sour cream.
---