Salami Grilled Cheese with Maple Onion Jam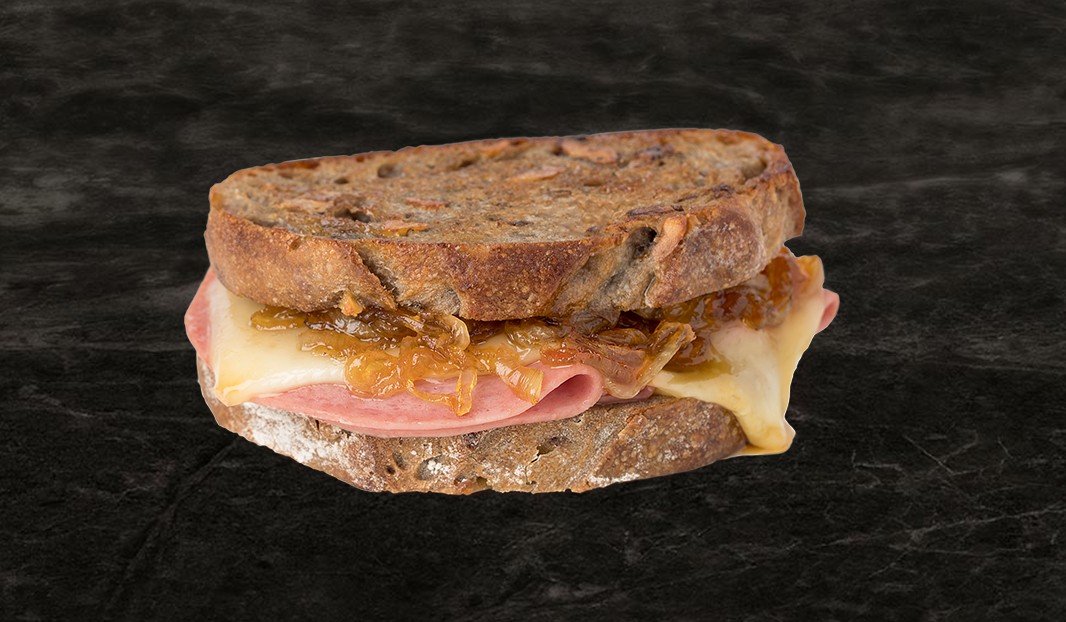 ---
---
preparation time
00:20 20min
---
---
---
ingredients
300 g salami, sliced thin
2 Vidalia onions, sliced
2 tbsp. (30 ml) cider vinegar
1/3 cup (85 ml) maple syrup
¾ cup (180 ml) dry cider
8 slices nut bread
4 slices raclette cheese
Salted (or semi-salted) butter
Salt and pepper
instructions
In a large heavy-bottomed pot, melt a quarter cup of butter and cook the onion slices over medium heat for about 10 minutes or until transparent.
Pour in the cider vinegar and maple syrup and mix well, bring to a boil and simmer gently over low heat, covered, for 20 minutes.
Remove cover and continue cooking until texture is that of smooth jam.
Salt to taste, add pepper and remove from heat.
Place four slices of nut bread on a work surface, arrange salami slices on top, then the cheese then top with a generous spoon of the onion jam.
Close the sandwiches, spread the exteriors with butter and grill in a cast iron pan 3 minutes per side.
Cut in two and serve immediately.
---