Rolls Stuffed with Ham Salad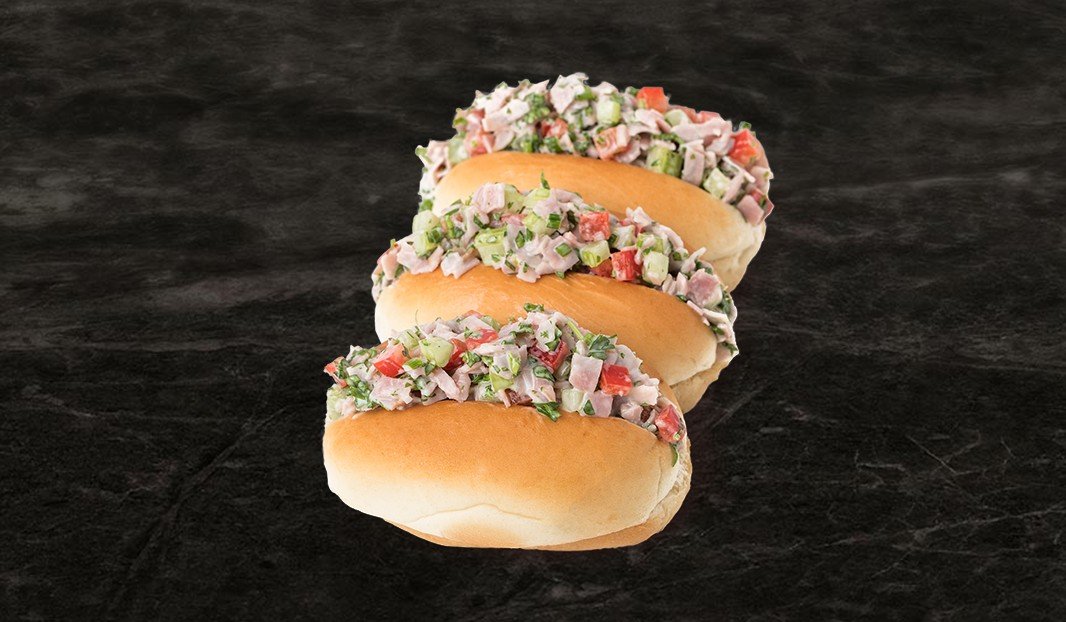 ---
---
preparation time
00:40 40min
---
---
---
ingredients
300 g traditional cooked ham, finely diced
¾ cup (180 ml) ranch dressing
¼ cup (60 ml) old-fashioned mustard
¼ cup (60 ml) chives, minced
¼ cup (60 ml) chopped parsley
8 sweet pickles, chopped
½ cup (125 ml) red pepper, finely diced
½ cup (125 ml) celery, finely diced
12 small salad rolls
instructions
Place ranch dressing and mustard in a large salad bowl, add the chives and parsley and mix well.
Add the traditional cooked ham, pickles, peppers and celery, mix well and let rest in the refrigerator for 1 hour.
Using a bread knife, open up salad rolls along the top, then stuff with the ham mixture pressing firmly so it adheres to the rolls.
Place the stuffed rolls on a serving platter and keep refrigerated until ready to serve.
---