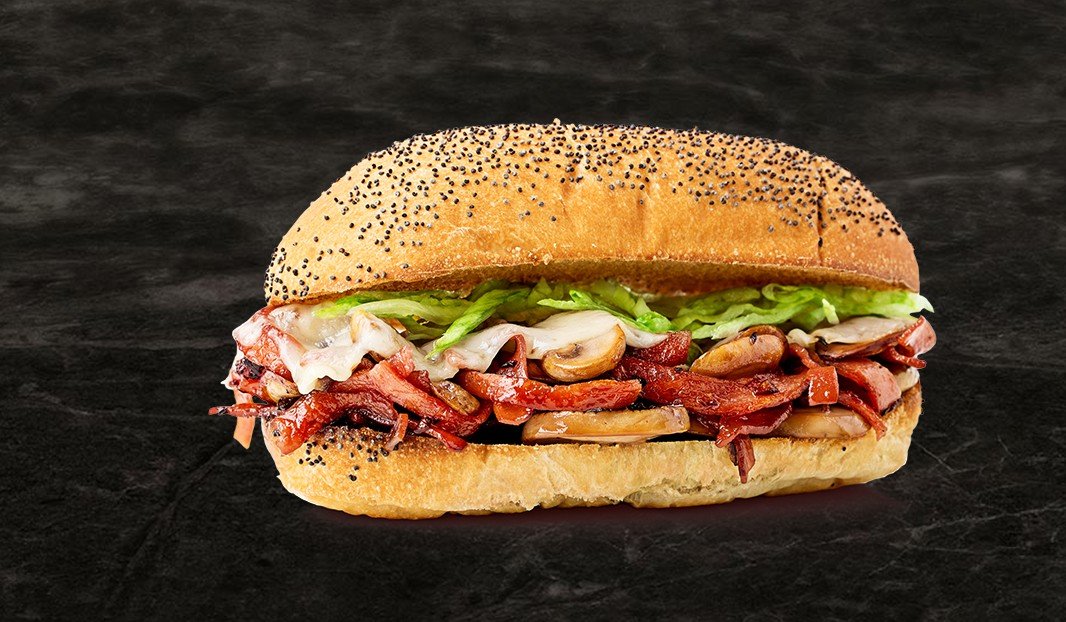 ---
---
preparation time
00:15 15min
---
---
---
ingredients
175 g sliced bologna, cut into strips
1 red onion, sliced
8-10 Paris mushrooms, sliced
1 tbsp. (15 ml) sriracha sauce
1 ½ cup (375 ml) iceberg lettuce, shredded
5 slices Swiss cheese, cut in 2
2 poppy panini breads, opened and toasted
Oil for cooking
Pepper
instructions
Pour a bit of oil on a large non-stick pan and cook the onion over medium heat for 5 minutes.
Add the mushrooms and bologna and cook another 5 minutes.
Add pepper and sriracha sauce, mix well, remove from heat, add the shredded lettuce and give a quick toss.
Divide the mixture in 2, cover with cheese slices and place under the broiler just until cheese melts without browning.
Place on the breads and serve immediately.
---