Open-face ham and tomato melt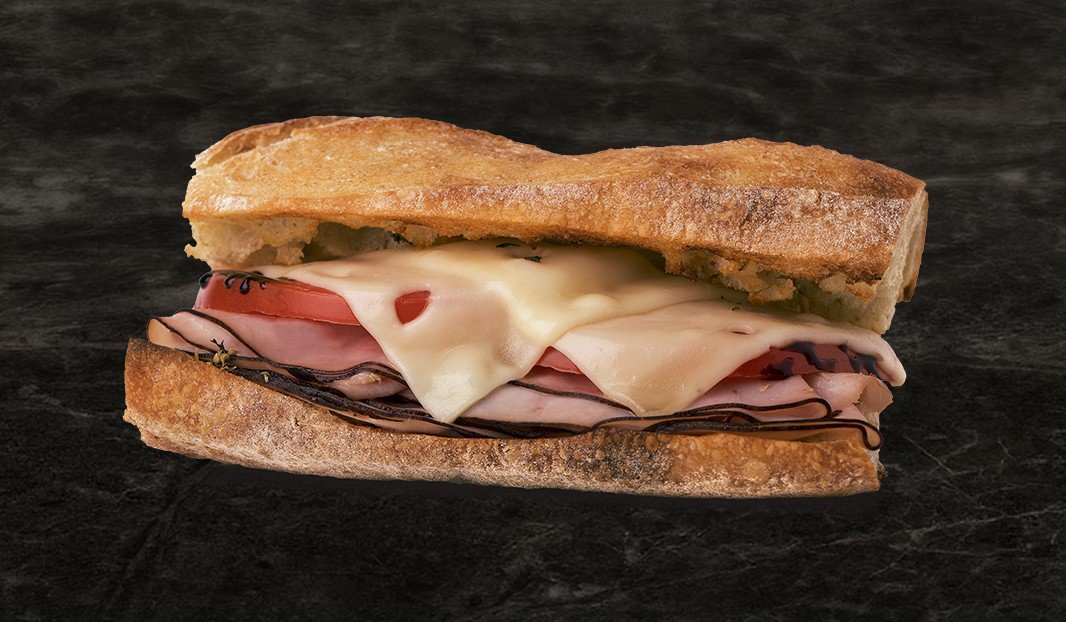 ---
---
preparation time
00:15 15min
---
---
---
ingredients
8 slices of Black Forest ham
1 poolish baguette, cut in half sideways
2 pinches of Herbes de Provence
2 very ripe red tomatoes
2 tbsp. (30 ml) of balsamic vinegar
4 slices of Swiss cheese
Olive oil
Pepper
instructions
Open the baguette and brush the inside with olive oil. Sprinkle with Herbes de Provence and - toast lightly in an oven set to broil.
Place ham slices, then tomato slices on the toasted baguette.
Brush the tomato slices with balsamic vinegar, season with pepper and top with Swiss cheese - slices.
Put back in the oven until the cheese is slightly melted.
Cut baguette into 4 pieces and serve hot.
---