Olives and Artichoke Toast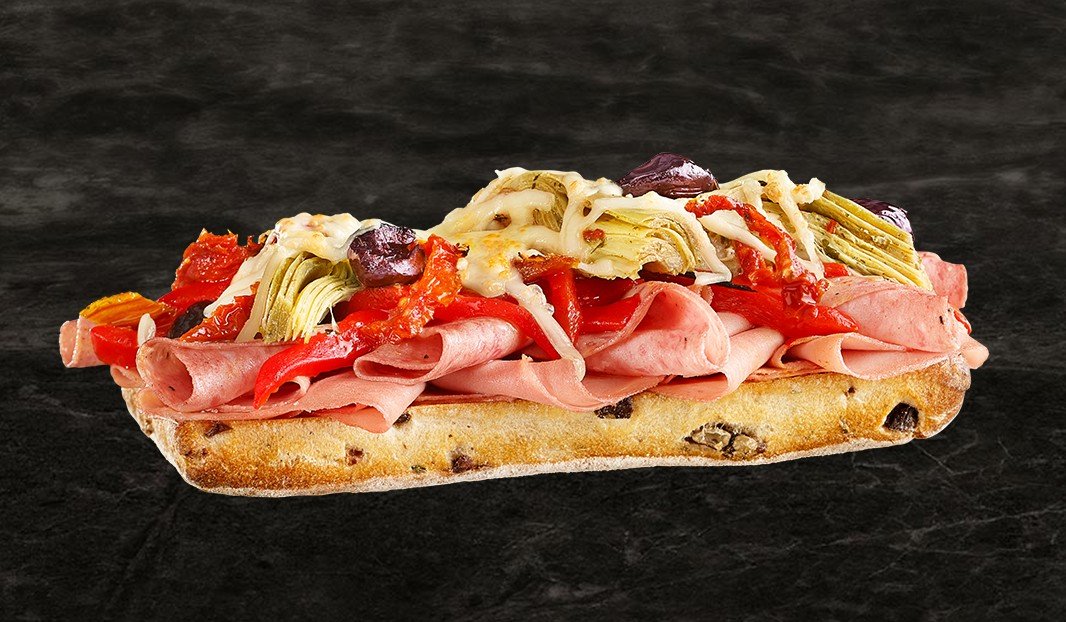 ---
---
preparation time
00:30 30min
---
---
---
ingredients
150 g bologna, thinly sliced
150 g pepperoni, thinly sliced
2 olive ciabatta half-baguettes
2 tbsp. (30 ml) dried tomatoes in oil, julienned
12 sundried olives, pitted
3 marinated artichoke hearts, quartered
2 roasted peppers, cut into strips
¾ cup (180 ml) grated Italian cheese mix
instructions
Preheat oven to 350°F (180°C).
Cut the half-baguettes in 2 along the side, place the cut side up on a baking sheet and bake 3 to 5 minutes or until lightly toasted.
Brush the baguettes with the tomato oil and arrange the bologna and pepperoni slices on top.
Add the olives, the artichoke quarters, the pepper strips and the julienned dried tomatoes.
Sprinkle with grated cheese and bake another 8 minutes or until cheese is bubbly.
Serve hot.
---