Mock Chicken Cheese Squares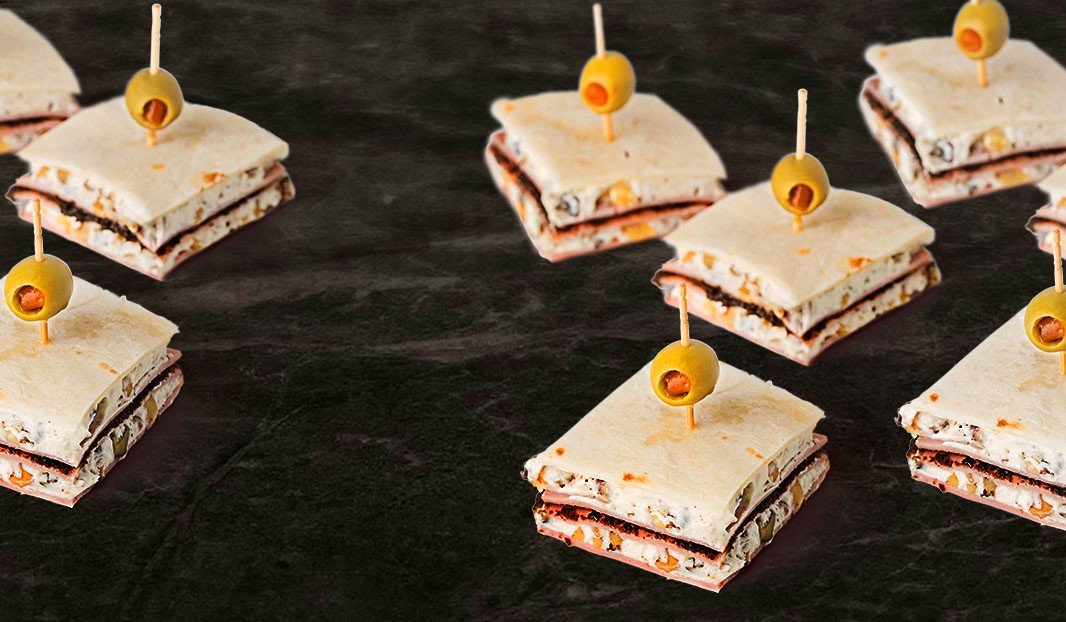 ---
---
preparation time
00:30 30min
---
---
---
ingredients
12 slices mock chicken
2 corn tortillas (small, round and thin)
1 container (227 g) whipped cream cheese
½ cup (125 ml) walnuts, crushed
1 jar (200 g) olive tapenade (black or green)
Pepper
18 pimento-stuffed olives
18 toothpicks
instructions
Place cream cheese in a bowl and work with a spatula until soft.
Add walnuts and pepper and mix well.
Place a square of cling wrap on a work surface and place a slice of mock chicken on top.
Spread the mock chicken with the cream cheese, cover with a second slice, and spread with the tapenade.
Place a slice of mock chicken on top and spread with the cream cheese, then cover with a corn tortilla.
Pile up 3 other mock chicken slices alternating between the cream cheese and the tapenade, cut off excess tortilla on the sides, wrap the piles in cling wrap and refrigerate 30 minutes.
Repeat with remaining ingredients.
When ready to serve, unwrap the stacks and cut into 9 equal squares. Skewer an olive and run the toothpick through the centre of a square.
Place the cheese squares on a serving platter and serve immediately.
---