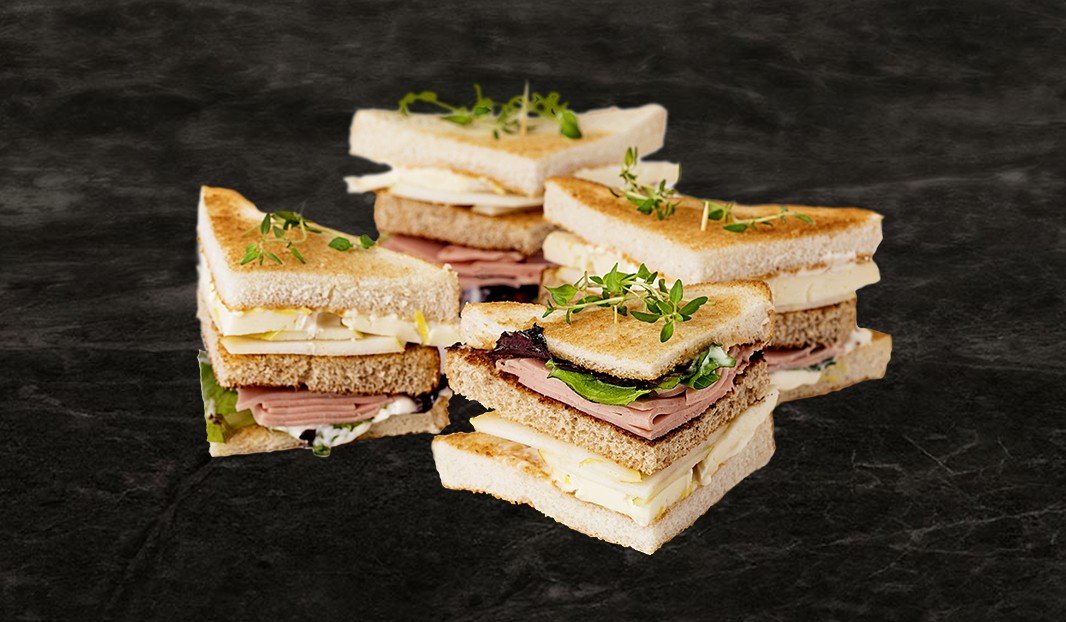 ---
---
preparation time
00:20 20min
---
---
---
ingredients
150 g mock chicken, sliced thin
½ cup (125 ml) mayonnaise (home-made or store bought)
1 tsp. (5 ml) lemon zest
2 tbsp. (30 ml) fresh herbs, chopped,
2 small handfuls mesclun lettuce
6 slices Brie cheese (about 3/8 in./1 cm thick)
1 pear, sliced
4 slices white bread, toasted
2 slices brown bread, toasted
Pepper
instructions
Place the mayonnaise, lemon zest and herbs in a bowl, add pepper, mix well and spread on 2 of the slices of white bread.
Top with the mesclun, then the mock chicken, top with the brown bread and the pear slices, then the Brie cheese slices.
Spread the remaining white bread slices with lemon mayonnaise and close the sandwich. Insert toothpicks in the four corners and cut sandwich into quarters. Serve immediately.
---