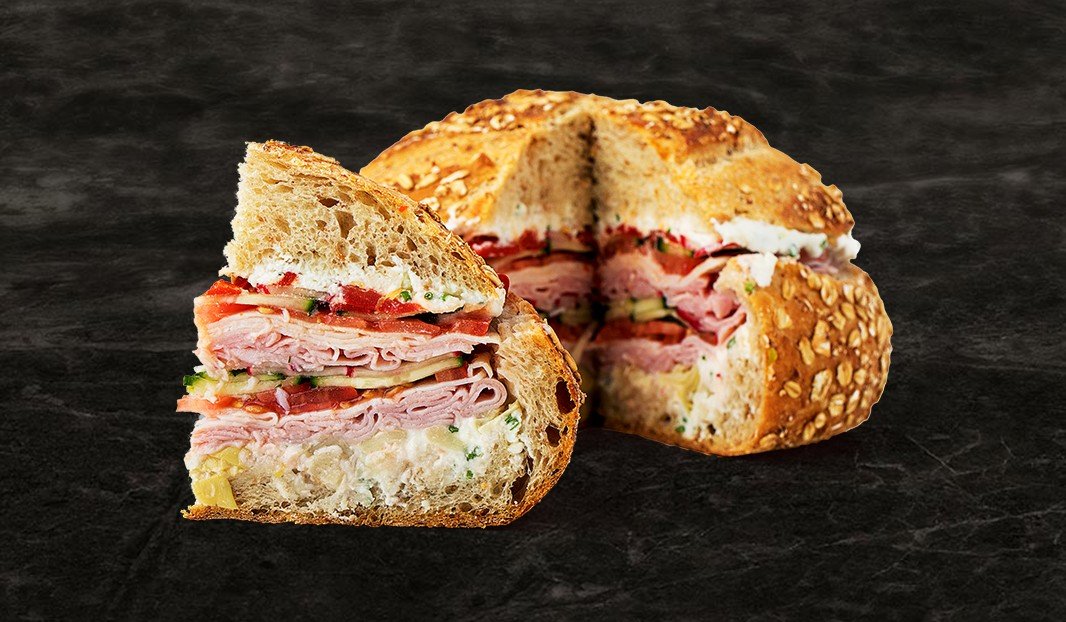 ---
---
preparation time
00:30 30min
---
---
---
ingredients
1 mixed package traditional cooked ham and roast chicken breast
1 small round loaf (miche)
½ cup (125 ml) ricotta cheese
2 tsp. (10 ml) lemon zest
1 tbsp. (15 ml) finely minced chives
1 large tomato, thinly sliced
½ English cucumber, thinly sliced
3 radishes, sliced (on a mandolin)
1 large roasted pepper, sliced
2 marinated artichoke hearts, coarsely chopped
Olive oil
Pepper
instructions
Cut the miche so as to produce a bottom and a cover and remove the crumb.
Brush the insides with olive oil.
Place the ricotta, lemon zest and chives in a bowl, add pepper and mix well.
Spread the bottom of the miche with half the mixture and place the artichoke hearts on top.
Alternate the ham, chicken, tomato, cucumber and radish slices on top, then the roasted pepper.
Spread the cover with the ricotta-lemon-chive mixture, close the miche and wrap tightly in plastic film. Refrigerate for at least 5 hours.
Cut into 4 and share with friends.
---