Melty Bacon & Cheese Miche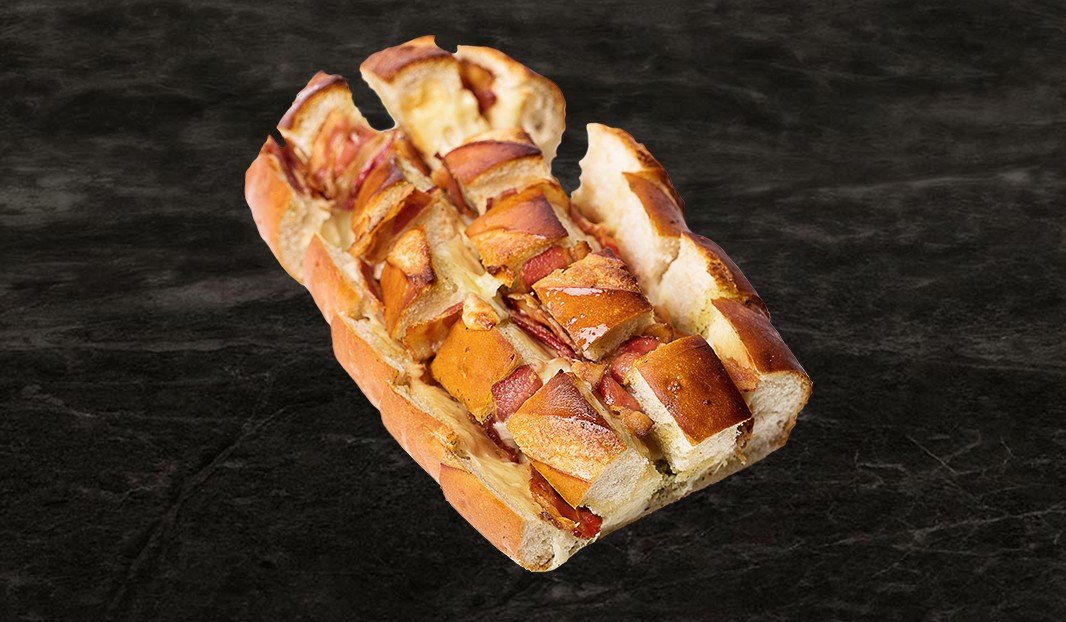 ---
---
preparation time
00:30 30min
---
---
---
ingredients
1 package bacon
1 Belgian bread
½ stick (55 g) garlic butter
1 package (180 g) sliced mozzarella
Pepper
instructions
Preheat oven to 350°F (180°C).
Place bacon slices side by side on a parchment-lined baking sheet and bake 10 minutes or until bacon is half cooked. Drain slices on a double layer of paper towels and set aside.
Raise oven temperature to 375°F (190°C).
Using a serrated knife, cut a grid into the Belgian bread from the top down, without separating the pieces, so they are about 1 ½ in. (45 cm) square.
Place the bread on a rectangle of aluminum foil large enough to wrap it completely.
Melt the garlic butter and using a small spoon, work it into the cuts in the bread.
Pile the mozzarella slices and cut in 4.
Cut bacon slices into segments 1 in. (2.5 cm) long.
Insert cheese slices and bacon pieces into all the cuts in the bread and pepper generously.
Close the aluminum foil around the bread and bake 15 minutes.
After this time, peel back the foil and continue cooking 10 minutes or until cheese is bubbly.
Serve hot.
---